In our last sales training blog, we said that contacting leads is the most critical piece of an insurance agent's sales process. But that's only the first step, because your goal isn't to just contact a bunch of leads; your goal is to turn leads into clients. To do that, you need to develop a lead management system to keep your sales pipeline flowing.
Because no matter how well the first call goes, not every single lead you contact will be ready to sign up (or even qualify for) an insurance plan right away — in fact, most of them won't. According to research from Forrester, only 25% of your sales leads are ready to even talk about buying right NOW. Another quarter of them might be unqualified altogether, but the remaining 50% — that's half of all the leads you contact — are just not ready to buy YET.
These "not yet" prospects represent potential revenue — not to mention, half of your lead investment. Unfortunately, a lot of agents just let the opportunity evaporate because they're not persistent enough to stay in touch with leads they can't close right away. A staggering 80% of leads are lost or ignored, according to Active Internet Marketing, because companies fall out of contact (and out of mind). To maximize your lead investment and increase your sales, it's critical to have an effective process in place for following up with leads to warm them up over time until they can/want to buy.
In this article, we'll:
Answer basic questions about sales pipelines and lead management
Gauge the health of your lead management process with a simple 4-step checklist
Share 10 tips and strategies with actual scripts that other agents use to persistently follow up with leads and nurture them through the sales funnel until prospects become policies.
But first, some basic definitions:
What is a sales pipeline?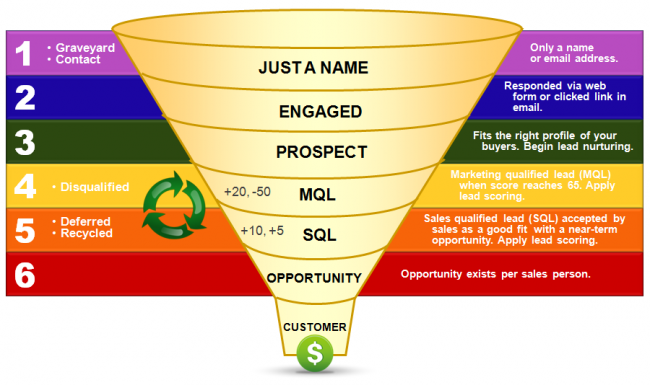 A sales pipeline is a visual snapshot of how potential customers and current sales opportunities progress through your sales cycle. If you imagine the sales pipeline as a funnel, leads go into the top as just a name, and then move down through the funnel as you qualify them into sales opportunities. Ideally, they come out the other end as customers when you close a sale.
The better you understand your pipeline, the more predictable your sales process becomes. Al Granum, one of the best-known life insurance agents of all time, tracked hundreds of thousands of life insurance sales to come up with the 10-3-1 ratio: On average, agents have to generate 10 leads to find 3 interested prospects to get 1 new client.
By monitoring your sales pipeline, you can see your progress and identify where you're losing leads by tracking metrics like:
The number of leads in your pipeline
The average size of deals in your pipeline
The average percentage of leads you close (close ratio)
The average length of time leads spend in the pipeline before becoming customers (sales velocity)
What does a sales pipeline look like?
The typical sales pipeline stages for insurance might look something like this:
New leads – telemarketed leads, referrals, or a list of names from one of the other lead sources we covered in an earlier post.
Prospects – leads who are interested enough to set an appointment or talk to an agent over the phone to explore insurance options.
Qualified Prospects – leads whose need, budget, and/or health status have been qualified by an agent.
Sales Opportunities – prospects who are serious about submitting applications after considering the plan options they qualify for.
Clients – although they're no longer leads after you close the sale and deliver the policy, clients still need a fair amount of follow-up and on-going service.
The number and order of steps in your sales pipeline might differ slightly depending what types of insurance products you sell and your preferred approach to selling. In our book (and in more detail in our last blog post), we explained that most Medicare Supplement agents call their telemarketed leads with the goal of qualifying them right away on the phone. Some may set up face-to-face meetings to close the sale, but many go ahead and present plans on the phone, too — sometimes condensing the sales cycle into a single call.
That looks a little different from the Final Expense agent's sales process, because the majority of FE agents use the initial phone call to try to set up a face-to-face appointment with telemarketed leads. Once they get in the house, then they proceed to qualify prospects and present plans.
No matter how you contact leads or approach prospects at each stage of the sales cycle, the key is that you have a process in place, rather than scrambling for sales and letting leads (and potential commissions) slip through the cracks. Which brings us to…
What is lead management?
Lead management is the process of tracking potential customers as they progress through your sales pipeline, and actively nurturing them through the funnel. Although the goal of lead management is to turn leads into clients, the work doesn't end there; you just start calling it "client relationship management," instead.
Al Granum created a well-known lead management system for tracking prospects and client interactions called the One Card System (OCS). It uses 4×6 index cards to capture details about each prospect or client (name and contact info, current plan info and personal notes including birthdays, anniversaries, kids' names, etc.) Those cards move through a file box (or several) that are divided into sections for each month of the year, as agents track their activity with a point system. It creates a tangible process of adding leads into pipeline by putting cards in a box, and then shuffling them around to stay in contact throughout the year.
Some agents swear by OCS. Other agents are more likely to swear at the stacks of cards when they start piling up on their desks. Newer agents who haven't been trained in OCS are probably thinking about all the trees wasted by this paper-based system, and wondering if they can just find an app for that instead. (Don't worry, we'll get to that.)
The purpose of this article is not to tell you one right (or wrong) way to set up your lead management system to keep your sales pipeline flowing. There are various lead management tools and different types of lead management software to choose from, but it's not so much what you use; it's the fact that you use something to put a method to your sales and prospecting madness.
Why is lead management important?
Not every lead will buy right away, so it's critical that you understand where leads fall in the buying cycle and then develop a process for nurturing them toward the next stage.
Granum's research showed that 60% of prospects buy a life insurance policy within the first year of meeting with an agent. Another 30% buy in the second year, and 10% in the third. That means, without an effective lead management system for following through with each prospect — not just for a few weeks or months after your initial call but for years afterward — you could be missing out on 40% of sales.
You never know when a once uninterested or unqualified lead might experience a life changing event that piques their interest in discussing Final Expense life insurance or Medicare Supplement coverage with you — like a changing health condition, the death of a loved one who didn't have enough insurance, or even a birthday that causes rates to increase. Maybe they just need to review educational materials and Medicare updates over a period of time before making a decision. In any of these cases, as they say in sales, the fortune is in the follow-up.
Unfortunately, a lot of companies struggle with sales pipeline management. A study from Vantage Point Performance and the Sales Management Association (VPP/SMA) revealed that 63% of executives think their organizations are ineffective at managing the sales pipeline.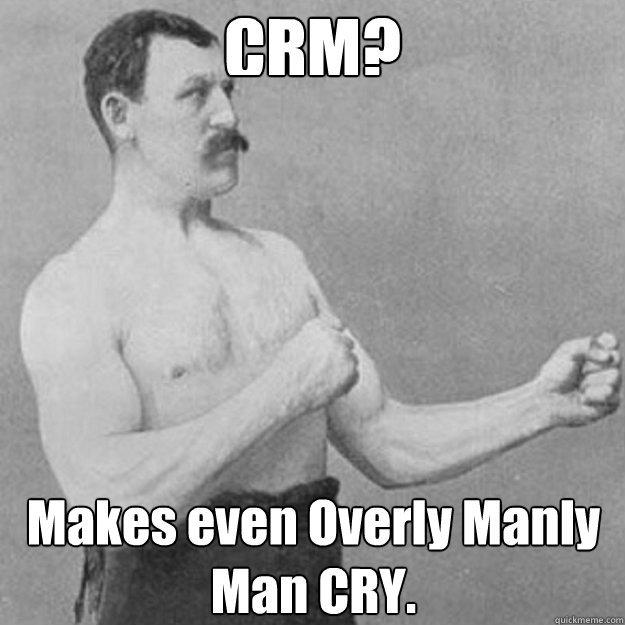 The better you can manage leads at every stage of your sales pipeline, the more control you have over your sales results.
Lead Management Checklist
So, how well can you manage leads through your sales pipeline? Make sure you've taken these 4 foundational steps to set yourself up for sales success.
Clearly Defined Sales Process
Most agents already have a process (at least an informal process) to guide their sales activities toward a sale. But in most cases, it's not clearly defined or documented, so agents end up operating on auto-pilot without taking charge of the sales funnel.
That laissez-faire approach might seem to work for a little while, but consider this: A study from Harvard Business Review found that companies with a formal, documented sales process generate about 18% more revenue than those that don't.
Other research from CSO Insights suggest that a formalized sales process in addition to a CRM contributes to a:
53% increase in forecasted sales closed
63% increase in salesmen hitting quotas
You might think an informal habit-based sales process is good enough, but these stats show that a well-documented sales process with clearly defined stages provides the foundation for an effective lead management process – and, ultimately, a higher income that comes from an increase in sales.
Alignment between Agent's Sales Cycle and Prospect's Buying Cycle
Most agents define their sales process in terms of "lead generation," "lead qualification" and "closing sales." Now, take off your insurance selling hat for a minute and think about the process from your prospect's perspective, as a potential buyer might see it.
Consumers don't care about qualification or closing; they care about trying to solve sensitive matters like burial plans and rising health care costs. Don't be so focused on closing a sale that you charge past a prospect's objections, forget to acknowledge their pain points, or fail to communicate the value of the solutions you're presenting in terms that resonate with their personal priorities. In other words, understand where prospects are coming from, and speak their language.
This is especially key when you think about creating content that speaks to your prospects at every stage of the buying cycle. Think about the questions they're asking and the queries they're most likely typing into Google to find answers — whether they just recognized the need for Medicare Supplements and need an explanation of Plan F vs. G, or they're further along the funnel comparing prices on plans.
When you focus on serving your prospects by solving their problems, rather than centering your sales pipeline on what you want (sales!), you position yourself as a trusted partner instead of a pushy salesman — setting yourself up for long-term success by appealing to your client's needs all throughout the journey, not just at the point of sale.
Efficient Lead Management System
By systematizing your lead management process, you can make your sales activities (and results) more predictable. But the more time you spend on administrative tasks like inputting lead info into a software system, the less time you have to focus on selling. So you need a tool that works for you, streamlining efficiency and boosting productivity.
Maybe the tangible approach of OCS works best for tracking your prospects and activity the old-fashioned way. Maybe you prefer an electronic lead management app or sales pipeline software that reminds you when to contact leads with bells, whistles, and automated alerts, instead.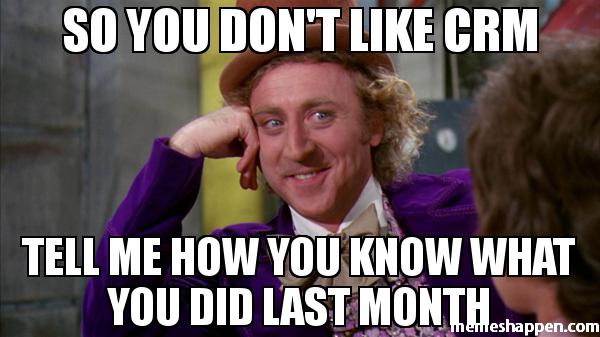 Finding the "right" system depends what you want out of your lead management tools. Are you looking for:
Tracking capabilities that provide sales pipeline reporting analytics like contact ratio, close ratio, total annual premiums, commissions and return on investment for each lead generation campaign
Auto-responder emails triggered by certain behavior (like downloading a report about Medicare from your website) to "drip" marketing on prospects over time.
Auto-dialer functionality to call prospects and connect them to your phone directly.
Some agents prefer to use a single tool to keep track of prospects and clients in one system, while others use a dedicated lead management software for prospects i.e. dialer and then move contacts over to a separate customer relationship management (CRM) tool post-sale. It depends which features are most important to managing your sales pipeline before and after closing.
Some popular CRM names among insurance agents include: AgencyIQ, InsideSales, Velocify LeadManager (formerly Leads360), Mojo, Radius, Your Insurance Office, Blitz, and InfusionSoft. For our review of the best CRMs and lead management tools for insurance agents, stay tuned for our next blog in the Agent's Review Corner.
The volume of leads in your pipeline and the number of lead sources you use can also determine which type of lead management system to use — and how much you can afford to spend. If you're only working 50 leads a month from a single source, a basic lead management system like Radius might make more sense than a more robust (more expensive) software like Velocify — which might be worth the cost for agencies who want more detailed analytics to track leads from multiple sources.
Whatever system you choose, it will only work when you do — not do the work for you.
Active Approach to Sales Pipeline Management
Managing your sales pipeline is not the same thing as just looking at analytics to forecast revenue (potential commissions). Forecasting is just looking at sales that are likely to close which is what we mean when we talk about actively managing your sales pipeline, which means investing time and effort in the rest of the funnel to nurture more leads toward the bottom.
The VPP/SMA study we mentioned earlier found companies that spent at least four hours a month managing their pipeline saw 14% higher revenue growth than companies that spent less than an hour a month on sales pipeline management.
Unfortunately, the study also revealed that an alarming 61 percent of executives admit that their sales managers haven't been adequately trained on how to manage their sales pipeline. I'd wager that number is even higher in the insurance industry, where digital marketing and organizational management training is particularly hard to come.
What's sales pipeline training worth? According to the VPP/SMA study, companies that have adequately trained their sales managers with sales pipeline management strategies and techniques reported 23% higher revenue growth than those that didn't.
Sales training should be a priority for new and experienced insurance agents — which leads us to the part of the blog you've all been waiting for: our training guide of best practices for following up with insurance leads to keep prospects flowing through your sales pipeline toward more sales.
Lead management tips for following up with prospects in your sales pipeline
Knowing how to manage a sales pipeline can keep prospects, clients, and commissions flowing through your business. Here are 10 tips and strategies with real-life follow-up calling scripts from other agents to help you hone your sales pipeline management skills and develop an effective lead management process.
1. Call Leads NOW
Time is key to converting leads. The sooner you follow up with new leads after they initially request information, the better chance you have at making a connection. Thanks to the speed of technology today, consumers expect a more instantaneous response than ever.
Conversely, the longer you wait, the colder your leads get. This is especially true with seniors, who may forget that they requested information about Final Expense insurance or Medicare Supplements by the time an agent gets around to calling them back. Time can make the difference between making you look like a helpful agent responding to their call for help, or seeming like a suspected spammer.
Our previous blog post shared tons of tips for that initial call. In general, the script we shared then should serve as a basic outline for every other call, too:
a. Introduce yourself by name
b. Identify your company
c. Explain the reason for your call—either to help them save money on their Medicare Supplement, or to save their loved ones from inheriting the debt of their final expenses.
d. Set a clear timeline for next steps
2. Call back persistently
There's a fine line between being persistent and pushy, so follow-up frequency can be a tricky game. The standard is typically about 48 hours between each call. Agents might call daily for the first week, then every third day or so for a few weeks after that. If prospects still don't respond after a certain number of calls, agents might try a different approach, like email, direct mail, or door knocking.
Here are a few examples from our collaborators.
Tom Massey, an independent Medicare Supplement agent, explains how persistence pays off:
"I'll try calling every other day for the first week, then twice a week for a few weeks, then once a month. After a few months, I'll try door knocking. I'll keep trying for years. I've closed sales 10 years after receiving a lead; other times, you just never catch them. When I finally connect with leads, I just tell them that they had requested the information recently and I'm here to see if they're able to qualify."
Robin Penrod, who also sells Medicare Supplements, manages his pipeline this way:
"I initially will run through my leads about 10-15 times, different days, different times of day, nights, and weekends. If I haven't gotten ahold of my then and they haven't called me to ask why I am calling them, they will then go into a master list of leads. I generally go back in three months. If I do make contact, I refresh their memory and let them know I have been trying to reach out and help. I generally try to make a joke, 'Wow, you are a busy lady!' Many times they will let me know they still work, have been out of town, etc., but it breaks the ice and opens the door for conversation."
Todd Graves, a Final Expense agent, keeps trying until he gets leads on the phone, and then reminds them of the pain point that initially prompted them to request information:
"I call every day for the first week, and then every two or three days until I get them or get a no. I'll say, 'I see you took the initiative and requested I contact you immediately. My understanding is that you're looking for a way to not be a big financial burden on your loved ones, and you want to learn how to pay for your final expenses for pennies on the dollar using a Final Expense policy.'"
There's not one right time or way to follow up, but the point is: keep following up. Research from Insidesales.com showed that 27% of sales leads are never followed up. Companies invest $200 billion every year to generate leads and build brand awareness, and then 3/4 of those dollars go to waste because sales teams fail to follow up.
3. Leave a Voicemail…or don't
Some agents feel compelled to leave a voicemail every time they try calling leads. Others forgo messages and rely on the curiosity of leads to call them back, likely after googling the number online to learn more. Others might only leave a message after every three attempts or so, trying to strike a balance of persistence that's not too annoying.
In this day and age, when 77% of seniors have cellphones (more than ever before), and even those who still have landlines probably have caller ID, it's safe to assume that most seniors saw that you tried to call. I figure, you might as well leave a voicemail for a couple of key reasons:
It's professional. Other professionals (dentists, accountants, realtors, doctors) leave voicemails when they call. Spammers, on the other hand, typically don't because they're hoping to catch consumers off-guard.
It puts the ball in the lead's court to call you back, which can qualify their interest if they take initiative.
Some agents would rather get prospects to answer, instead of leaving messages that give them a reason to screen future calls. But not leaving a message might make leads suspicious that you're trying to catch them off-guard. Keep in mind, seniors are taught to be suspicious of people taking advantage of them, especially when it comes to financial matters like insurance and health care. Leaving a message can show that you're a professional who wants to help them solve a problem they've already acknowledged.
4. Create a sales pipeline for follow-up
Of course, it makes sense to focus your attention on the low-hanging fruit, or the hot leads that are ready to buy. But that doesn't mean neglecting the warm leads or even the colder leads at the top of the funnel.
If you can't get ahold of leads after leaving several voicemail messages, try a different channel and then add them into the sales pipeline to follow up with after a few weeks or months. By staying in touch, you might catch leads after they experience a life change that reignites their interest — either because their health didn't qualify when you first contacted them, or because they recently had a birthday that made their rates go up.
As you follow up with leads in the pipeline, keep track of things like:
The prospect's pain point or reason for requesting information in the first place
Jeff Cornelius, a Medicare Supplement agent, reminds leads of their reason for requesting information when he follows up:
"PROSPECT, this is Jeff with COMPANY. A couple of weeks ago, you had expressed interest to someone in my office about saving money on your Medicare Supplement and I am calling to help you get that information and save you money. It will only take about five minutes to determine if you qualify for a lower rate. If I could have your birthdate, that will get us started."
Your reason for following up or why they couldn't buy from you when you first called
Jeff Erb, a Medicare Supplement agent, says:
"I repeat to them the scenario that prevented them from buying at that time (when I initially contacted them): 'Mrs. Jones, my name is Jeff Erb, and I spoke to you about some Medicare Supplement insurance back in March. Unfortunately, you were getting ready to have shoulder surgery when we spoke and you had to postpone things until now. How is your shoulder doing?' I make sure I put detailed notes as to why they are not buying for this purpose."
Health conditions might disqualify seniors from coverage. Or they might give you a reason to follow up with prospects later on, after you've either waited for a certain amount of time to pass after hospitalization, or researched plans with other companies that might allow coverage for certain conditions.
Final Expense agent Ron Wiza researches coverage options as a way to get his foot in the door:
"Hi PROSPECT, this is Ron. You and I had met and reviewed some options regarding life insurance a few weeks ago. I know at the time we had some issues due to underwriting. However, I've been doing some homework and have some options that I think we should look at. I have some time tomorrow at 4, or would Wednesday morning be better for you?"
Changes in their plan, company or competing agent — so you can wedge in.
If, by the time you follow up, you find out the lead has already purchased a plan from another agent, see if you can deliver more value for the senior's premium dollar. Mike Shure, a Final Expense agent, tries to beat the other agent's rate:
"If they already bought from another agent, I say, 'If we had a better plan with more benefits at a cheaper rate, wouldn't you at least like hear what we have to offer?'"
5. Take Notes
The more detailed notes you take about each conversation you have with each lead, the better positioned you are to follow up. When you're calling lots of leads having similar conversations every day, well-documented notes can serve as helpful reminders about each prospect's unique situation and location in the sales cycle. It enables you (or another assistant or agent on your team) to seamlessly pick up the conversation where it left off.
This goes beyond the "official" notes in your lead management system about the prospect's health conditions and current plan details, and includes more personal notes about who they are. A few details you might want to note:
Family members (names and interests – like if a prospect mentions she's going to her grandson's football game)
Friends (who could be potential referrals)
Hobbies or recreational activities (which could help you establish common ground)
Work or volunteer commitments (which can indicate their availability, if you know they work most weekday mornings or babysit their grandkids every Friday afternoon.)
As helpful as these notes can be for you, it can also demonstrate to prospects that you paid attention and cared enough to remember personal details about them. By mentioning names or details from previous conversations, it proves that you were listening and reminds prospects that they have already established a relationship with you.
Todd R. King, a Medicare Supplement agent, says these notes can serve as important triggers when you call prospects back after they may have forgotten about the initial call:
"'Hi Jane, this is Todd King with TR King Insurance Marketing. We spoke briefly a couple of months ago and you asked me to call you back. By the way, how is (the husband, dog, son/daughter) doing?' You should have made some notes during the first contact."
6. Leverage Multi-Channel Touch-Points
It takes multiple touches before a lead becomes a customer. You'll often hear that it takes an average of 8 touches before a sale (from studies like this) and other research claims the number could be even higher (like this.) One popular method, Jeff Hoffman's BASHO sequence, follows a series of four voicemail/email-combo touches, ranging from "introductory" to "persistent," and then, if the prospect hasn't responded to the first three attempts, a "break-up" email/phone call — which often generates great response rates (33%, for Hubspot).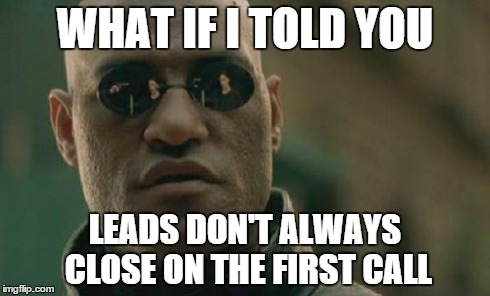 According to surveys we conducted with Bantamedia for our book, insurance agents make an average of 5-8 calls to telemarketed leads. Some move on after only 3 calls, others after as many as 15, and some keep trying after that. Almost 25% of the agents we surveyed claim to keep leads in their pipeline indefinitely (that is, in the words of one agent, "until they buy or die.")
Unless you directly ask a prospect which mode of communication they prefer (which isn't a bad idea at all), you might not know which channel they're more likely to respond to. Call early and contact often, but then use as many avenues as necessary to get ahold of leads. Try calling, emailing or door knocking, if the lead lives nearby. Sending a card or letter can add a personal touch that's increasingly rare in this digital age. Speaking of which…
7. Differentiate Yourself
If a lead responded to a telemarketing call or returned a direct mail card, chances are, she probably responded to some other marketing requests, as well. In any case, she's probably hearing about other options for taking care of her final expenses or saving money on her Medicare Supplements — whether she's watching daytime TV commercials or chatting with the ladies at the salon. Point being: You're probably not the only one talking to her about insurance.
To stand out and have a chance at keeping prospects in YOUR pipeline instead of letting them leak into another agent's grasp, you need to differentiate yourself from the next guy. Even if your solutions can save the prospect more money, price isn't the only differentiator — in fact, leading with price can make you seem like all you care about is the commission. Service is how you'll really set yourself apart, by showing seniors that you genuinely care and will go out of your way to help them.
Remember what we said earlier about aligning your sales cycle with the prospect's buying cycle? Do that. Here are a few ways to insert a personal touch to your lead management process.
Pay attention to their priorities and interests by listening to hints prospects drop about hobbies and family members, and looking for clues when you visit their home that can help you make a personal connection. Take good notes on these details.
Give prospects time and space to make a decision, addressing any objections and hesitations with a helpful patience instead of bulldozing over their questions.
Be persistent. Other agents might give up after 3 or 5 calls, but if you're still sending Ethel a birthday card five years later, you'll stay top-of-mind when her insurance needs change.
Add value with every touch-point. Instead of just calling to "follow up," find ways to add value to each call, card, or email. Mention a news article about changes to Medicare, email a helpful case study about another client you helped save money, or mail a rate comparison between the options they're weighing. The bottom of the funnel might focus on sales, but most of your sales pipeline management efforts should concentrate more on educating than selling. Use automated email campaigns to "drip" educational marketing materials on prospects over time, instead of constantly reinventing the wheel.
Interject humor to defuse any pressure to buy. A little humor, handled appropriately, can lighten the mood when discussing otherwise heavy topics like medical bills and funeral expenses. Justin Bilyj, who co-authored our book, borrows a popular insurance agent quip to ask "how many years young" prospects are when he gets seniors on the phone, which often gets a chuckle. Jason Eichmiller, a Final Expense agent, likes to sprinkle humor into his follow-up process to put prospects at ease and distinguish himself from other agents:
"When I get them (on the phone), I joke that they were probably called by 17,000 life insurance companies. They laugh…and relax. Not many agents have a sense of humor over the phone. Then I say, 'You probably already bought life insurance, right?' If they say yes, I learn about the policy. If they say no, I ask why and figure out if I can do what the last 17,000 people couldn't."
8. Build Your Online Brand
In this digital age, insurance agents cannot ignore the internet. Your online presence plays an increasingly important role in your overall reputation and brand recognition.
As we illustrated in a previous blog post, seniors are heading online to research insurance more than ever before, so you need to be active and engaged online if you want to:
Capture prospects' attention
Increase brand awareness to stay top-of-mind
Differentiate from the competition
Elevate your credibility
Amplify traditional life insurance and Medicare marketing efforts, giving prospects a place to go for more information after they receive a mailer or phone call from you
Generate free leads online
Educate consumers about your solutions
Build trust (which is a critical ingredient in any sales pipeline)
The last several chapters of our book focus on online branding strategies and tactics for insurance agents, and we'll be covering some of those on our blog over the coming months.
9. Close Every Follow-up with a Call-to-Action
So where do we go from here? Make the next steps clear so prospects know what to expect. Do you want them to download a whitepaper from your website to learn more about Plan F before your next call? Should they look for a package from you in the mail? Do you want them to call you back, or wait for you to call back at a certain day and time? Tell prospects what you want them to do to progress to the next stage of the sales pipeline, moving closer to a sale and toward the savings (or peace of mind) that your solution offers.
10. Rinse and Repeat
Keeping your sales pipeline healthy over time means continuing to fill it with more high-quality leads as you nurture prospects through the funnel toward sales. Pay attention to your sales pipeline reporting to identify leaks in the funnel before you lose sales opportunities altogether. The more time you spend managing your sales pipeline, the more efficiently it will flow.
By mastering lead management to nurture leads through your sales pipeline, you can reap the benefits of a streamlined, more predictable sales process by:
Tracking your progress with visibility to identify where you're losing leads
Building confidence to approach prospects methodically instead of scrambling for sales
Spending less time on administrative tasks, and more time selling
Generating trust with consistent touchpoints that add value and solidify relationships over time
Establishing your brand as the most persistent agent who stays in touch, remembers details, and really cares
Maximizing your lead investment by capturing sales opportunities that aren't ready to buy right away
Taking control over your sales results, which ultimately leads to…
Closing more sales
What other tips, tools, and scripts have helped you improve your lead management process and keep your sales pipeline flowing? Let us know in the comments below, or join the conversation on Facebook or Twitter.