Contacting leads is perhaps the most critical piece of any insurance agent's sales process. You've gone through the prospecting work to find leads who might benefit from the plans you offer (hopefully taking some tips from the previous blog in this series about choosing a lead source and ordering leads), and now you have an opportunity to turn these leads into clients. But your initial approach with each lead, and the first impression of you they form, can make or break your closing rate and set the stage for your entire relationship.
When we started writing our book about selling Final Expense and Medicare Supplement plans to seniors, we surveyed more than 35 insurance agents about how they approach their leads. In this post, we'll share what we learned from them (including the actual scripts they use) as we cover:
How to contact your leads and what to say to gain their trust
Whether to qualify leads before setting appointments or wait until you get in the door – if you're selling face to face
How to overcome initial objections to keep leads interested and moving toward enrollment
Let's move on to talk about the two ways agents do business.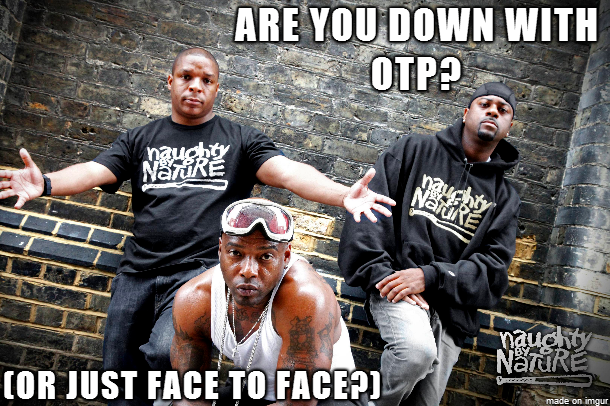 OTP or F2F?
In a previous blog, we joked that insurance agents have two wardrobe choices for this career: business casual if you're going door-to-door to meet clients face-to-face (F2F), or your underwear if you're working from home selling over the phone (OTP). Fashion preferences aside, which approach is right for you?
Your initial contact may depend what type of leads you order. If you generate local leads with direct mail (DM) campaigns to nearby areas, for instance, it might make sense door knock so you can tangibly show them the card they sent in requesting more information. Doorknocking can be especially helpful for new agents, because it's easier to build trust with human interaction than with a voice call, and it's also harder for seniors to say no to your face than on the phone. Still, our collaborators recommend calling first before you drop by unexpectedly and impose on senior prospects.
With telemarketed (TM) leads, however, you ideally want to call them back as soon as possible, while they're still relatively fresh and more likely to remember requesting a call. For agents using telemarketed leads (like our survey participants), an initial phone call is the most common approach for contacting leads.
But that initial phone call may serve different purposes, depending whether or not you plan to actually sell the policy OTP or transition to a F2F environment to present plans and close sales. Before making the first phone call, agents have to determine the goal of that initial contact. Is it:
To get in the door by setting an appointment where you'll qualify, present and sell F2F
To meet with only the most qualified leads by qualifying OTP and then setting an appointment to sell F2F
To sell a policy by qualifying, presenting and selling OTP
Most Final Expense agents (63%) use the initial phone call to set an appointment to meet clients F2F, which is how an overwhelming majority of FE agents (79%) prefer to sell. Conversely, more than half (53%) of Medicare Supplement agents approach the first phone call with the mission of qualifying and presenting plans over the phone, trying to lock down sales without meeting.
Of the 47% or almost half of Med Supp agents who set appointments to meet F2F; most of them (61%) qualify on the phone first to make sure they're only meeting with leads that can qualify health-wise for a policy. Final Expense agents that meet for face to face sales are less likely to qualify on the phone, (only 16%) because they prefer to feel out prospects' qualifications F2F – because everyone can qualify for some sort of life insurance coverage as opposed to Medicare Supplements.
We'll talk about these different approaches in more depth below, but first, here are the results of our survey:
WANT TO USE OUR INFOGRAPHIC?
Here's the embed code:
Want to share this image on your site? Just copy and paste the embed code below:
Now let's take a closer look at the tips and scripts that our collaborators use to initially contact Final Expense and Medigap leads.
Calling Leads to Set Appointments
Before we take a look at some script examples, let's go over the basic four main ingredients to a successful appointment setting call:
Introduce yourself so the lead knows you're a friendly professional following up on their request for more information.
Identify your company to lend more legitimacy to the call, so the lead associates you with a credible professional brand. (Hopefully they'll find a strong online presence for you when they search online that will help establish credibility – because chances are, they're searching.)
Explain the reason for your call to remind leads what prompted them to send back the mailer or agree to a call back in the first place – either to save money on their Medigap (and sometimes burial insurance) plan or to save their loved ones from inheriting the debt of their final expenses.
Set a timeline to reassure leads that you won't take up more than 15 minutes of their time, and then schedule a time as soon as they're available to meet with you and discuss their options. The longer out you schedule the meeting, the more likely they are to forget. By giving the impression that you're busy meeting with other seniors in the area and you only have a small window of time on a certain day to meet with them, you create a sense of urgency. Plus, leads see that you're in demand helping others who have the same questions they do, which can stimulate the "herd effect."
The better you understand and execute each of these four points, the more appointments you'll set.
Notice there's no step above prompting you to ask, "How are you doing today?" or, "Am I catching you at a good time?" The late great Frank Stastny, a well-known Medicare Supplement agent, often talked about taking control of every call from the start, without giving the prospect on the other end a chance to gain control by saying something like, "No, I'm not interested," and stop you in your tracks.
Of course, it will take some practice and finesse to stay in control of every call without sounding too controlling. Remember, you're not trying to sell anything yet except selling leads on YOU. You want to sound conversational and relaxed, like you're talking with your own parents or grandparents. Speak loudly, clearly, and slowly – enough that seniors can easily understand you, but not so much that you come off condescending. And of course, try to smile when you talk – it really does make a difference.
Set More Appointments with These Script Examples
In these following examples, the goal is not to present or sell solutions yet. The goal right now is just to set the appointment, and then you can focus on qualifying the lead and selling the solution once you're in the door.
Here are some ways that other agents call to set appointments with telemarketed leads.
"Hello PROSPECT. You recently spoke with one of our associates, NAME, and shared with us that you had some questions about funeral insurance. We would be glad to answer all of your questions. AGENT, the person that handles that for your area will be available Thursday for a brief 15-minute visit. Would 9 a.m. or 1 p.m. work better for you?"
– Frank Bahr
"Hi PROSPECT, this is AGENT. You requested information about lowering your Medicare Supplement premium. I'll be in town tomorrow to see if you qualify; would you prefer morning or afternoon?"
– Tom Massey
"The other day my assistant NAME spoke with you about final expenses and got permission for me to give you a call. I would like to meet with you to discuss the options that are available to you. It should just take about 30 minutes. When would be a good day for you this week? Are you a morning or afternoon person?"
– Donald Hejmanowski
To Qualify or Not to Qualify? That is the Question.
The more elements you add to your initial call, the more you increase the chances of meeting resistance or impatience from the lead – especially if you're asking sensitive questions about their health, budget, and interest for something like burial planning. That's why more agents on the Final Expense side just want to set the appointment and deal with those details in person, where it's easier to establish trust.
"I never discuss budget or savings over the phone," says Tamara Sasso, a Final Expense broker. "If they question me, I let them know I am a broker and work for 22 carriers to get them the best prices and work with all types of health issues. Then I book the appointment. Don't press them over the phone; you want to get into the house."
But what if you need to confirm some important details about their age or basic health (smoker/non-smoker?) to research the best quotes in preparation for your meeting? What if you need to find out what Medicare Supplement plan they currently have and how much they're paying, to position your solution as a better investment of their premium dollars or to know if you have a fighting chance to compete with their rate?
What exactly constitutes a "qualifying question" and marks the start of the "qualifying process," anyway?
Well, there's not always a clear line indicating when or how you start qualifying a lead. It's more like a continuum, as some agents prefer to sprinkle in a few qualifying questions here and there. Sometimes, asking questions about a lead's current plans, payments, health, or desire to save money isn't even about qualifying them, although those may seem like qualifying questions. Actually, these types of questions can be used strategically to get leads to engage with you on the phone, moving the conversation along while maintaining total control.
For example, Frank Stastny would famously start off his initial calls to Medicare Supplement leads by saying something like, "Hi PROSPECT, my name is Frank Stastny and I'm calling because you requested information about the recent changes to Medicare. You are on Medicare, aren't you?"
By doing this, he got leads to engage – with a "yes," no less – within the first few seconds of a call. He'd go on to ask questions about any existing Medicare Supplement plans they had, their monthly payments, and existing health conditions, with the goal of qualifying every lead as much as possible before spending time (and gas money) to go see them.
Every agent has a different approach to qualifying leads, but in general, a few Final Expense agents (16%) and even more Medicare Supplement agents (29%) start to qualify leads on the phone before setting the appointment, to increase the odds that the meeting will be worth their time.
For example, Jason McKenzie, a Medicare Supplement agent, asks leads on the phone if they've had any major health changes in the past two years or since their last policy, but says, "I try to keep over-the-phone qualifying to a minimum to avoid hang-ups."
Agents will fall along different points in this qualification continuum, depending on their sales approach and experience level. Sometimes, not all the time, you will find more experienced agents that tend to qualify OTP before driving out to see a prospect F2F because they want to focus their time on the most qualified prospects, not tire-kickers. Newer agents, on the other hand, often have more time than money, so it's beneficial for them to gain experience by qualifying leads in person as they develop their own personal touch.
How to Qualify Leads Before Setting an Appointment
These scripts start to sprinkle in a few pre-qualifying questions before setting appointments to meet with leads. Brandon Webster's script is similar to the appointment-setting scripts above, except before he gets off the phone, he throws in a few health questions:
"Hello, is PROSPECT there? Hi PROSPECT, it's AGENT returning the call from yesterday. I am calling because I am the local burial insurance expert in your area… What I do is set a time for us to meet and spend 20 minutes together to go over all your insurance options and see if we can find a plan that makes sense and is affordable to you. I will be in your area tomorrow. I can either stop by at 10:15 or 1 p.m. Which is better? Great, now before we go, let me just confirm some information."
At that point, he asks their age, address, and a few quick health questions before confirming the appointment time and saying goodbye.
In the next example, Mike Smith slips a few health questions into the middle of his appointment-setting call, and eases into the topic by explaining why he needs that information. In fact, he says he doesn't even consider these qualifying questions because they serve a different purpose for him:
"Hello, PROSPECT? (Pause) PROSPECT, this is AGENT over here in CITY, I'm just trying to get back to you. I received the card that you filled out (short pause) that you mailed back to us, looking for information on state-regulated Final Expense burial plans. Some of them also have living benefits."
Don't bother to ask them if they remember or not, just assume they do. I toss in the living benefits in there because that perks their interest, and almost never stop me unless it's to ask what that is. I'm referring to the terminal illness rider that almost all plans have, but agents seldom mention. I have a way of pitching it so they can really see the value in it.
"I just wanted to confirm some information here so I know what to make available to you. What you do with the information is up to you, of course. You're in CITY as well, I see. In terms of your health, any cancer or heart problems in the last 2-5 years – just so I know what information to make available to you? So you're in decent shape, right?"
I use the words "make available to you" and "what you do with the info is up to you." At this point, they still feel as if I'm just going to get them information, all the while bringing down walls. The questions about health I ask are not qualifying questions; they accomplish two things: to get them to engage with me, and to get them to say yes to something.
"PROSPECT, I'm going to be in CITY on Tuesday visiting with around 10-15 people who requested the same information as you. It takes around 10-15 minutes to get you the information. I typically don't have much more time than that because I'm seeing so many folks. Do mornings or afternoons work best to make that info available to you?"
Instead of just saying it'll take 10-15 minutes, by saying that I'm seeing 10-15 others already, I don't have a lot of time, and it will only take 10-15 minutes, they'll realize a few things: they know I'm busy, they know I won't be there long, and they know other people do this. Then I book the appointment.
Mark Barendt asks for the prospect's permission to begin qualifying them, by saying:
"If I know some basic info about your health and finances, I may be able to help you make better decisions about what plans might work best and save you some money. Are you comfortable doing that now?"
Keep reading for more qualifying scripts below from agents who skip the appointment and begin qualifying leads on the phone before presenting plans. And stay tuned for future posts about how to qualify, present and sell Final Expense life insurance and Medicare Supplement plans, respectively.
Maximize Your Appointments with These Tips
Your initial phone call to a telemarketed lead may have been your first chance at a good first impression, but what happens when you show up on their doorstep for a scheduled appointment could still make or break the deal. So, get your game face on.
Dress the part for your appointments by striking a balance between stuffy (overdressed in a suit and tie, carrying a briefcase) and scrubby (underdressed in sneakers, shorts and t-shirts). Shoot for nice slacks with a neutral colored button-up or polo shirt and comfortable walking shoes. We talked more about appropriate field wear for male and female agents in a previous blog.
Nothing intimidates seniors more than a stranger on their doorstep with an overwhelming stack of paperwork. Do your research ahead of time to narrow down three or four of the top companies in your area, only bringing a brochure, underwriting or medication list, and application for each one. Having just a few materials organized neatly on a clipboard or in a folder shows the prospect that you've taken time to prepare and narrow down their options to help them find the best fit.
When the lead answers the door, greet them with a smile, introduce yourself, and remind them you're there to give them the information they requested. Wipe your feet as you motion toward the door and ask politely, "May I come in?"
On your way into the prospect's house, start striking up conversation with small talk to break the ice, start building rapport, and make the lead more comfortable. Stuck when it comes to small talk? Try these C.O.R.E. topics:
Community
Occupation
Relatives
Extracurricular activities
Look around the house for any clues about any of these topics, like family photos on the mantel, children's artwork on the fridge, or prize catches mounted on the wall. Start by complimenting seniors about their impressive display, and then ask about these items to start building trust. As we wrote in our book:
"The more prospects open up to talking about themselves and what's important to them, the greater the chances of having an open dialogue about their problems and how to best solve them with the products you're presenting."
Qualifying Over the Phone Before Presenting
When you're sitting next to potential clients at their dining room table, sharing a cup of coffee and learning all their grandkids' names and after-school activities, you have somewhat of an advantage. You can see their facial expression and body language. You can use gestures to explain the confusing parts of Medicare on a printout or a presentation on your tablet. In other words, you have the advantage of human contact, which can make it easier to build trust.
But remember, most Medicare Supplement agents and more than one-fifth of Final Expense agents don't meet their prospects F2F before they sell a policy. They qualify, present, and sell entirely OTP, where they can only rely on tone of voice instead of gestures and expressions. While it may not be quite as easy to build trust with prospects over the phone, here are a couple of tools that can help:
1. Invite prospects to online web conference calls where you can share your computer screen with them while talking on the phone. Put together a slideshow to introduce yourself with:
a. family photos to show that you're human
b. a copy of your license to show that you're professional
c. client testimonials to show that you're trustworthy
d. plan details, quotes, and other info to show that you're knowledgeable
2. Send prospects emails that contain similar info about yourself and your company, products and company brochures, and applications.
Here's how our collaborators call up leads and qualify OTP to determine which solution to present:
"I work with many seniors in your area saving them money on their Medicare Supplements. Do you know what you are paying now? The best premium I have in your area is $_______. That would be a savings of $_______. What kinds of things could you do with that extra money in your pocket each month? Since you're on a fixed income, would an extra $_____/month help you meet your needs? How about if we see if you qualify medically so you can receive the savings?"
– Debbie Majher
"PROSPECT, you spoke with one of our representatives, NAME, and requested that we call you to discuss changes in your Medicare Supplement rate. Do you happen to know what you pay for your current plan? Would it help your budget to reduce what you are paying while keeping the same coverage?"
– Garrett Ball
"Hello ___, I was calling back concerning your conversation the other day, in regards to the rate increases on your Medicare Supplement. Have you got a moment we can discuss the options in getting your rate lowered while keeping the same plan? You have Plan F, correct? By lowering your monthly premiums by $40, $50 or more, we can effectively give you more discretionary spending, which will help with your other expenses. Would this help you? Good. Let's take a few minutes and see what you qualify for."
– Jacob Anderson
"PROSPECT, this is AGENT with COMPANY. Recently you talked to someone from our office and you indicated to them you were interested in saving money on your Medicare Supplement. I am calling to help you figure that out.
PROSPECT, I see that you are with ABC Insurance Co. with a Plan F, is that correct? There are a few carriers in your area that may save you money. Now, all I need to know is your date of birth and whether you have used tobacco in the last few years to get us started saving you money."
– Jeff Cornelius
"Hi, PROSPECT? My name is AGENT. You spoke to my assistant yesterday/a few days ago/last week to see if you qualify for a reduced rate on your Medicare Supplement plan. You mentioned you were with COMPANY and paying AMOUNT, is that correct?
I have your zip code as NUMBER, and that you are (AGE) years young, is that correct? (at which point they almost always laugh). Do you smoke, by any chance? Lastly, are you in good health or do you take any medications? Now, the majority of seniors are on Plan F as in Frank, is that the same plan you have?"
– Justin Bilyj
"I ask if they are interested in moving forward if I can find a lower premium. I then ask basic questions, 'Do you smoke, use oxygen, any surgeries or hospitalization in last two years?' I will then run a quote and let them know, 'Based on the basic information I have, it looks like you may qualify for a better rate.' I then ask if there are any concerns that we need to address before moving forward. I let them know that if there is something going on with their health, if I know upfront I can probably help; if it comes out during underwriting, it may be too late."
– Robin Penrod
How to Handle Objections
Even if you approach leads the right way and say all the right things, you still might hit resistance when you first contact leads. While their hesitation may come through in many different ways, it often boils down to these four common objections or concerns:
Confusion
Trust
Budget
Value
We'll cover each of these objections in more depth, with script examples to show how other agents respond to overcome these concerns.
1. Confusion
If leads are confused about your reason for calling, their initial objections may take one of these forms:
"I didn't understand what the call was about."
"I never asked for a call."
"I don't remember getting a call."
"I didn't know this was about insurance."
Usually, the confusion stems from one of these reasons:
The telemarketing phone call didn't stand out.
You took too long to call the lead after it was generated.
The telemarketing lead generation script was too vague.
Here are a few strategies to handle these objections:
Recall Method: See if your telemarketing company uses any security questions when they contact leads, like "What's your favorite color?" or "What's your pet's name?" Then, when you call leads, remind them of their answer to help job their memory.
Charge-Ahead Method: Simply apologize for any confusion, and proceed by asking the lead a question about a problem that your solutions fix. Final Expense agents might ask leads if they have a plan to help their loved ones pay for their funeral and burial. Medicare Supplement agents might ask leads if they've recently got a rate increase on their supplement, or if they think they're overpaying.
Here are a few script examples from our collaborators to show you how other agents overcome these objections:
Medicare Supplement Prospect: "I didn't know this was for insurance."
Jeff Erb: "Well, ma'am, we were asking if you would be interested in saving money on your Medicare Supplement…"
Turning 65 and Medicare Supplement Prospect: "I don't remember getting a call."
Chris Fonner: "That's fine. You are turning 65 soon and will be applying for Medicare, right?"
Final Expense Prospect: "I didn't understand what they were talking about."
Mike Shure: "We've been asked to market these new state-approved plans for Final Expense in your state because Medicare only provides $255, but only to a surviving spouse or child under the age of 18. This is free information so you can make an educated decision about whether you can afford to burden your family with your passing. If you give me a few minutes, I can tell you how much piece of mind will cost you."
Final Expense Prospect: "I never gave anyone permission to call me."
Nathan Robinson: "I give them the name of the telemarketer who gave me their information and what was said. If they still say no, I apologize to them, and then I ask them if they have the money saved to pay for at least a $7,000 burial ceremony. If they refuse to talk about the issue, I send them my business card and a card in the mail."
Final Expense or Medicare Supplement Prospect: "I didn't get a phone call."
Jason McKenzie: "I politely apologize for the confusion, read their name and their address, and inform them that the call might have been a week or two ago. Most of the time, that refreshes their memory. If it doesn't, I go right in to why I am calling."
2. Trust
Trust is the most essential ingredient of any sale. If prospects don't trust you, they won't buy from you, but they probably won't come out and tell you exactly why. Their objections may take one of these forms:
"Who are you? What company are you with?"
"I want to talk to a local agent."
"I need to talk to my spouse/child/friend before making a decision."
"Just mail me some information."
Usually, initial trust issues stem from one of these reasons:
Prospects don't know you from Adam.
Prospects worry that you don't have their best interests at heart because you're earning a commission.
Here are a few strategies to handle these objections:
Confirm your identity by showing them a copy of your insurance license, and humanize yourself OTP by using a screen share presentation to show them pictures of your family or other clients.
Send a video, email or letter introducing yourself and explaining how you work with clients like them.
Spend some time breaking the ice by sharing personal stories to help prospects get to know you.
Leverage the "herd principle" and assure them that their concern isn't uncommon by saying that your other clients had the same concern, and explaining why their priorities outweighed X concern.
Here are a few script examples from our collaborators to show you how other agents overcome objections rooted in trust issues:
Medicare Supplement Prospect: "What company are you with?"
Justin Bilyj: "That's a great question. I am not with any one insurance company. There are over 25 companies offering the same exact plan you have now, same benefits, same doctors, only they charge a different price. My job is to help my clients find the best plan their health will allow them to qualify for, so they don't overpay for the same plan and customer service they can get elsewhere. Now, are you on a Plan F?"
Medicare Supplement or Final Expense OTP Prospect: "Where you calling from? I want to talk to a local agent."
Chris Fonner: "Sir, that is not a problem, but let's start by making sure you will qualify first. Do you have a computer?" From there, I try to get them on a webinar.
Final Expense Prospect: "Can't you just mail me the information?"
Todd R. King: "Without knowing a few things about you, I would have to send boxes and boxes of stuff in order to get you ALL of the info you need. It will only take me about 10 minutes with you and then I can get you the specific information you'll need. Is tomorrow at 2 p.m. a good time for you?"
Final Expense Prospect: "Mail me something."
Ron Wiza: "I'm not sure what I would mail you; that's the purpose of me coming to see you. I still need to determine which plans and options you best qualify for. It only takes a few minutes to go over that. Are you a morning or afternoon person? 9 or 11?"
Final Expense or Medicare Supplement Prospect: "Mail me the info."
Mike Sure: "The information we have to mail is generic and just describes the 25+ carriers in our network. If you give me a few minutes, we can get you quotes because I know that's what you really need to make a decision, and I'll be happy to send that along with any other information you might need."
Medicare Supplement or Final Expense Prospect: "I want to talk to my spouse/child/friend first."
Joseph Smith: "I am glad you want to involve someone else with the decision. Do you feel it is important to ask your child/friend if you should save money? What do you think they will say if they knew you would save $XX per month for the same exact coverage?"
3. Budget
Budgetary concerns are more common in Final Expense sales than in Medicare Supplement sales, because Final Expense agents are selling prospects another bill, whereas Medicare Supplement agents are saving prospects money on a bill they already pay.
Medicare Supplement agents who sell to seniors turning 65 (T65 leads) may encounter budget objections when comparing low- to no-cost Medicare Advantage plans with seemingly more expensive Medigap plans.
Remember, CMS marketing regulations forbid agents from selling Medicare Advantage plans to telemarketed leads.
But without going into specifics, you can generally compare the potential out-of-pocket costs and co-pays of Medicare Advantage against the more predictable out-of-pocket costs of Medigap (not to mention plan benefits stability and no network restrictions for hospitals or doctors who accept Medicare patients.)
Here are a few examples of how other agents might overcome prospects' budget concerns:
Final Expense Prospect: "I'm on a fixed income."
Frank Bahr: "Most of my clients are on a fixed income, that is why we start small with something affordable. Your family would definitely appreciate whatever you can do. What is it you need to think about? Usually that means you are concerned about the cost; is that right?"
Final Expense Prospect: "I can't afford it.
Todd Graves: "Can your loved ones afford to pay for your funeral out of their pockets when you pass? Or would you rather leave a legacy and not the burden of a huge bill by taking care of your final expenses for pennies on the dollar?"
Medicare Supplement Prospect: "I'm on a fixed income."
Robin Penrod: "I generally empathize that we are all on fixed incomes and a savings of $xx a month provides extra income for other necessities or a trip to see grandkids. I listen as we are talking and try to find (what their interests are) and then loop it back to that."
Final Expense Prospect: "Oh, I thought this was free."
Matt Mungia: "It's not quite free, however, it is VERY affordable. You see, PROSPECT, the only thing free from the government when you pass away is $255 to your family. And as we already know, PROSPECT, that's not enough to do anything as far as funerals or cremations. Here's how I can help…"
Final Expense Prospect: "I'm on a fixed income with other bills to pay."
Brandon Webster: "If I told you could have all your final expenses covered for less than your cable bill, would that make sense? We find the money for things that aren't necessary, yet forget the things that are extremely important."
We'll talk more about how to qualify the budget of a Final Expense lead, or the savings potential of a Medicare Supplement prospect in an upcoming blog, which may help you avoid these objections altogether.
4. Value
Whereas budgetary objections just question whether prospects can afford the cost of a plan, their idea of a plan's value depends how important, beneficial or necessary you've convinced them it is. They might not be convinced that they need this plan at all, or that it's worth the hassle of switching from the plan or provider they currently have.
If leads don't see enough value in your solutions, their objections may take one of these forms:
"I'm happy with my current plan/company/agent."
"I like my current (Medicare Supplement) company because they pay all the bills."
"I'm not interested."
To handle value objections, you can wedge in between the prospect's current agent or provider by:
Providing better service
Increasing the benefits for the same monthly cost they already pay (for Final Expense)
Lowering the cost of what they currently pay (for Final Expense or Medicare Supplements)
Here are some examples of scripts from our collaborators to show how other agents handle value objections:
Medicare Supplement Prospect: "I'm happy with my company."
Jason McKenzie: "I understand that you're happy with the company, but probably not with the last rate increase you got from them. I also write a lot of said company and like them as well, however, I have a lot of clients that are very unhappy about the last rate increase. So what I have done for them is found another A-rated company with the same Plan F/G and requalified them at a much lower rate."
Final Expense Prospect: "I already have insurance."
Ed Murphy: "I try to find out what kind of life insurance plan they have and give an honest evaluation of it. About 80% have a good policy; the rest, I try to save them money or get them into a permanent plan because many have term policies that will end up eventually lapsing, possibly before they pass away."
Medicare Supplement Prospect: "I don't want to switch because my plan pays all my bills."
Joseph Smith: "I am happy your plan pays your bills, because federal and state laws mandate that your Medicare Supplement policy must pay the expenses it is required to pay. It pays because it is supposed to pay, not because they like you. As long as you stay with the same alphabet letter plan, it will pay exactly the same. Precisely the same."
Medicare Supplement Prospect: "I do not wish to be bothered."
Jeff Erb: "You do not wish to possibly lower how much money you are paying for healthcare?"
Medicare Supplement Prospect: "I like the plan I have."
Jeff Cornelius: "PROSPECT, I'm sure you're aware that by law all Medicare Supplement Plans are the same and the only difference is premium, correct? So, if we can find another Plan F with a lower rate than you are currently paying, you could have the same sense of protection at a lower rate."
Of course, when it comes to initially contacting leads and overcoming any objections they may have, there's no script that will work for any agent in every situation with every single prospect. Agents must be flexible enough to think on their feet to respond to prospects' concerns and hesitations to move the conversation forward and find out how you can answer their concerns and solve their problems.
The problem is that prospects won't often come out and tell you exactly why they're feeling hesitant or coming up with excuses. You have to learn to recognize reluctance and skepticism by observing their body language and listening closely to what they don't say. Take time to explore their concerns, and give them time to talk, so you can work through objections effectively instead of barging past them blindly and turning leads off entirely.
What other scripts and strategies have worked for you to get ahold of prospects and build trust so they don't dismiss your call? Let us know in the comments below, and stay tuned for the next blog in this sales training series, where we'll cover calling tips to reengage unresponsive prospects and the value of cultivating pipeline leads.