In this post, we will talk about targeting keywords to help augment your online branding efforts. We covered several types of keywords and how to target them in our sales training book. Since the book came out, new discoveries have happened within keyword research that made me want to write a post about it and what it means for insurance agents who utilize SEO for their online branding.
Warning: We will go through some technical subject matter here. Bear through it; the implications we'll cover in this article could be gamechangers.
AI and Search Engine Algorithms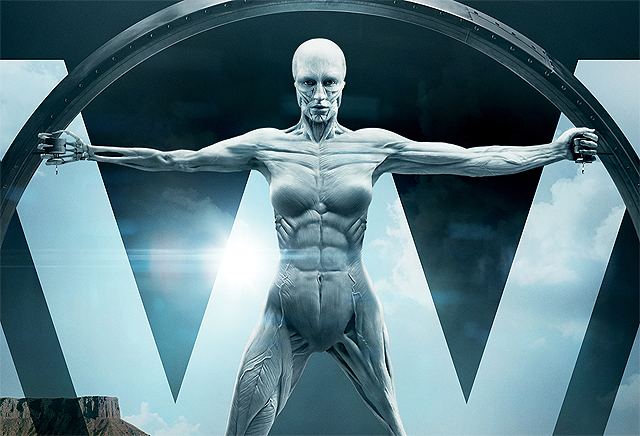 Google's search engine sure has come a long way since its inception. What was once a simple search algorithm has evolved into fully functioning artificial intelligence, now called "Rank Brain".
When Google first started, the way it read a page of content was completely different than how it reads content now. Back in the days, Google would look at a page and try to find a reoccurrence of keywords to classify the subject of the page. This led to the first blackhat strategy that we know today as "keyword stuffing".
Keyword stuffing was basically putting keywords into your content as much as possible to make sure Google knew what you wanted to rank for. This led to somewhat unreadable content with unnaturally positioned words. Some even went so far as to type keywords into the background of a page, in the same color as the background – something a human wouldn't notice but a computer would. This led to an algorithm change that started to measure the number of keywords on a page, and if a site was caught stuffing keywords, it would get penalized or "sandboxed".
The History of Search Engine Algos
Insurance agents who want a more comprehensive view on algorithm updates can visit Neil Patel's "Ultimate Google Algo Update Cheat Sheet", but for now, here are the three major updates to be aware of: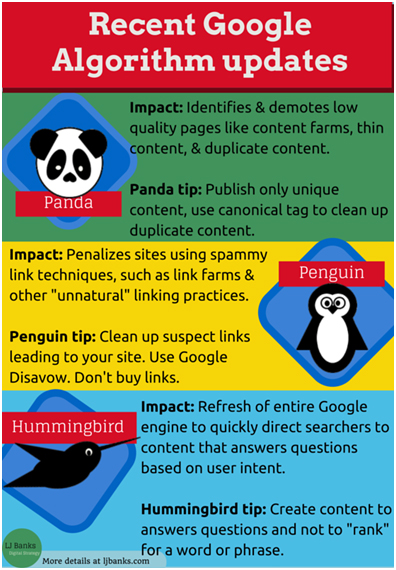 In addition to these three major updates, there are two other notable updates:
1. EMD: EMD stands for Exact Match Domain. This update made sure sites weren't ranking simply because they had the targeted keyword in their domain name. Google prefers something more brandable than a keyword, like a company name. This doesn't mean you can't have a site that ranks with an EMD, this algo only refers to sites with low-quality content. If you have great content and engagement, then you won't have to fear this update.
2. Mobilegeddon: This update penalizes sites that aren't optimized for mobile devices. Google has said, mobile browsing is the future and accordingly this algo makes sure sites that cater to mobile users rank better than those that don't. This can be accomplished by using Jetpack a WordPress plugin, or buying a responsive theme that automatically optimizes various devices.
Newest Update: Featuring Rank Brain
Fast forward through countless search engine advances, and now, Google looks beyond the keyword count to classify webpages based on over 40 ranking criteria. In the article, "Rethinking Long Tail Keywords" SEO expert David McSweeney likens Google to a human being, where at first, the search engine was in its infancy and like a normal child, it was only able to perform basic analysis. But now that Google has grown into a "teenager", it can perform more complex abstractions and computations.
McSweeney goes describes the new abilities of this teenaged Google. It can:
Form topics by grouping keywords together
Look for words with the same inherent meaning
Read between the lines and decipher the "intent" of a page
I know these three items don't seem like much, but believe me, this turns keyword research on its head, completely changing how businesses go about creating content to target certain keywords.
Because Google can look at a page and decipher its meaning or intent – along with any possible permutations of any keyword, pages are now ranking for keywords without directly optimizing for them.
Let that sink in for a moment. Google is ranking web pages that don't even have the keyword on the page.
Traditionally Targeting
In our book, we recommended the traditional strategy of targeting keywords:
Put the keyword in the title.
Make sure the keyword is mentioned within the first and last paragraph of the page.
Make sure a header (H1) contains the keyword.
For a full understanding of how people targeted keywords for on-page SEO, review Brian Dean's infographic below:

Like all the major SEO experts out there, we still recommend using this classic strategy – just be aware that your content could be ranking for keywords you haven't considered before. McSweeney adds:
Despite our data finding that pages could rank for keywords without including them in exact match form, we would still recommend that you include your 'main' keyword in the usual places (title, header tags, content etc.).
The data he's referring to is a huge study of keywords shared on the Ahref's blog:
We recently analyzed over 2 million keywords for our study of on-page ranking factors.
Here are two key takeaways from that study which support the view that Google is:
Less interested in traditional 'words on the page' optimization
More concerned with associating keywords with overall topics
Another Moz article, "Tactical Keyword Research in a Rank Brain World" analyzed the first page of top 10 search results for 10,000 keywords, and found that only 57% of results had the keyword in both the title of the page and the meta snippet (which is usually the first couple lines of content you see on the list of search results).
Targeting Keywords on Your Pages
We already talked about how people target keywords on the page i.e. title, H1 headers, and content, but let's talk about how people used to target keywords on their site. In another Ahref articles, David McSweeney summarized how people classically targeted keywords:
The old-school approach to SEO involved conducting keyword research to find suitable phrases to rank for, then creating individual content for each of those keywords.
100 target keywords = 100 new pages on your site
1,000 target keywords = 1,000 new pages on your site
It was laborious. Not to mention costly. These days? As Google gets better at understanding the meaning behind content, one great article can rank for hundreds or even THOUSANDS of keywords. Even if that keyword doesn't appear anywhere on the page.
Chris Lee from RankXL also talks about erroneously targeting one keyword per page:
The mistake I see with a lot of people is that they'll target one keyword with their page. When I create, a new page targeting a keyword, I have a list of about 5 to 10 variations that I target as well.
The days of creating micro pages around each keyword is over. What we want today is to fill our page with relevant and related topics around our keyword, essentially creating a giant resourceful page rather than a bunch of thin different ones.
So how do we target keywords on your site, especially since there's a good chance that your content (if it's written well) could rank for variations of keywords without actively targeting them?
WRITE ABOUT TOPICS INSTEAD OF KEYWORDS
Earth-shattering, right? The days of targeting one keyword per page are long gone. Now those who can write comprehensively on a subject (think long-form content over 2,500 words) will dominate the search engine results. When people google things, they want answers – and in Google's eyes, long-form content delivers those answers.
This requires using multiple keywords and their variations on a single page, that centers around a certain topic.
So, let's review the four types of keywords that insurance agents must concern themselves with:
General Subject Keywords: Medicare, Final Expense, Long Term Care
Price Comparison Keywords: Cheapest, Best, Affordable (here's 220 examples)
State Plan Keywords: Oregon Medicare Supplements
Local Agent/Agency Keywords: Portland auto insurance agent
Not only should you use keywords and variations thereof, but you should also incorporate Latent Semantic Indexing or LSI keywords.
In our book, we talked about LSI keywords AKA related keywords that are usually found alongside targeted keywords. To find keywords related to the topic you're writing about to fill in any gaps on the topic, use http://lsigraph.com/ to research the LSI keywords.
Chris Lee of RankXL writes in his article, "How to Create Content that Generatese 100,000 Visitors Per Month From Search", that the only prerequisite to combining keywords is the words must have similar intent. When thinking of intent, ask yourself: What are site visitors looking for when they type in this word or phrase? Are they looking for general information (using more "topical" keywords) or more specific plan rates (using "buying" keywords)?
How about an example?
Medicare Supplement Plan G rates
Medicare Advantage
These keywords aren't really related; although both are within the Medicare industry, one is a general term that denotes general information about the topic. The other is a longer tailed keyword, meaning not only is it more than three words long, but it also has an action quality to it – that is, researching rates for Plan G. The intents of these two keywords are not similar, so it would not make sense to combine these keywords.
Let's look at another example:
Door Knocking
Canvassing
Door-to-Door
These keywords are about the same topic; therefore, you can use them in the same piece of content and hopefully rank for all three (like we did HERE). Unfortunately, there isn't really any hard or fast rule to help you interpret the intent of a keyword. As Lee would say, "This will take some judgement on your own to figure out".
It takes a sense of the searcher's intent to figure out if the keyword should be specifically targeted, or combined with others and written about topically.
Let's take another example:
Oregon Medicare Supplements (20)
Oregon Medicare Supplement plans (30)
Oregon Medicare Supplemental Insurance (10)
Oregon Medicare Supplement Birthday Rule (10)
Three of those are variations of the keyword Oregon Medicare Supplemental Plans (30) are all combination state and buying keywords whereas the last one is more informational despite having a state keyword in it. So, what would an SEO expert do with the above permutations? He would most likely combine the first three above into the same page as Oregon Medicare Supplement Plans. The last one regarding the birthday rule could go either way. Since changing supplement plans coincides regularly around the Oregon birthday rule, an agent can include it in the page, but a better way to target the keyword is mention it on the page and link to a post that describes it more in depth if the site visitor wants more information on the subject.
Again, this is where some discernment on behalf of the agent will be needed, there are no hard and fast rules with this.
Before ending on the note to write topical over targeting more specific long tail keyword phrases, McSweeney echoes this from the above cited article:
If a keyword is super important to your business in terms of revenue, then regardless of how small the search volume is, you'll want to make sure you rank at #1.
And that will probably mean creating content which specifically targets that long tail keyword, then building links to it.
Other than that, …
Go for topics over keywords!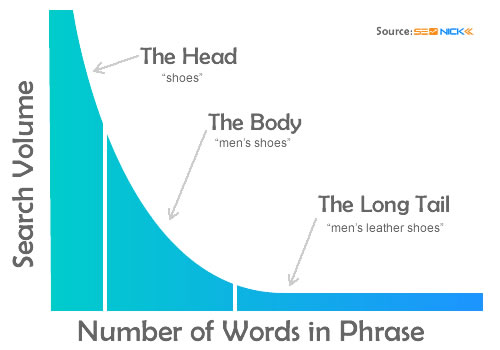 Finding Keywords to Target
Finally, we're getting to the meat of this post: how to find the magical keywords that reflect the topics we need to cover that will get your website in front of people to help them with their insurance needs. Though there are many ways to go about finding keywords, it ultimately boils down to two options: you can either do it manually, or you can do it the automated way, via software.
A great site, Nichehacks, gives readers 23 ways to find keywords in their niche. Here are some of the best ones that pertain to insurance agents:
Use Google autocomplete in the search bar
Look for related searches at the bottom of a search results page
Using Google Chrome browser, press Ctrl+Alt+U and then hit Ctrl+F to find keywords, title, and H1 on a competitor's page
Yahoo Answers
Quora
Übersuggest
Keyword Shitter
Niche forums
Social media
Of course, if you don't manually want to do the research, you can use paid tools like:
SEM Rush
Ahrefs
KeywordTool.io
Google's Keyword Planner tool was a great free tool, but sadly, last fall, Google took away specific monthly search metrics and gave people a range of search data, unless they plopped some money down to run AdWords – no soup for you!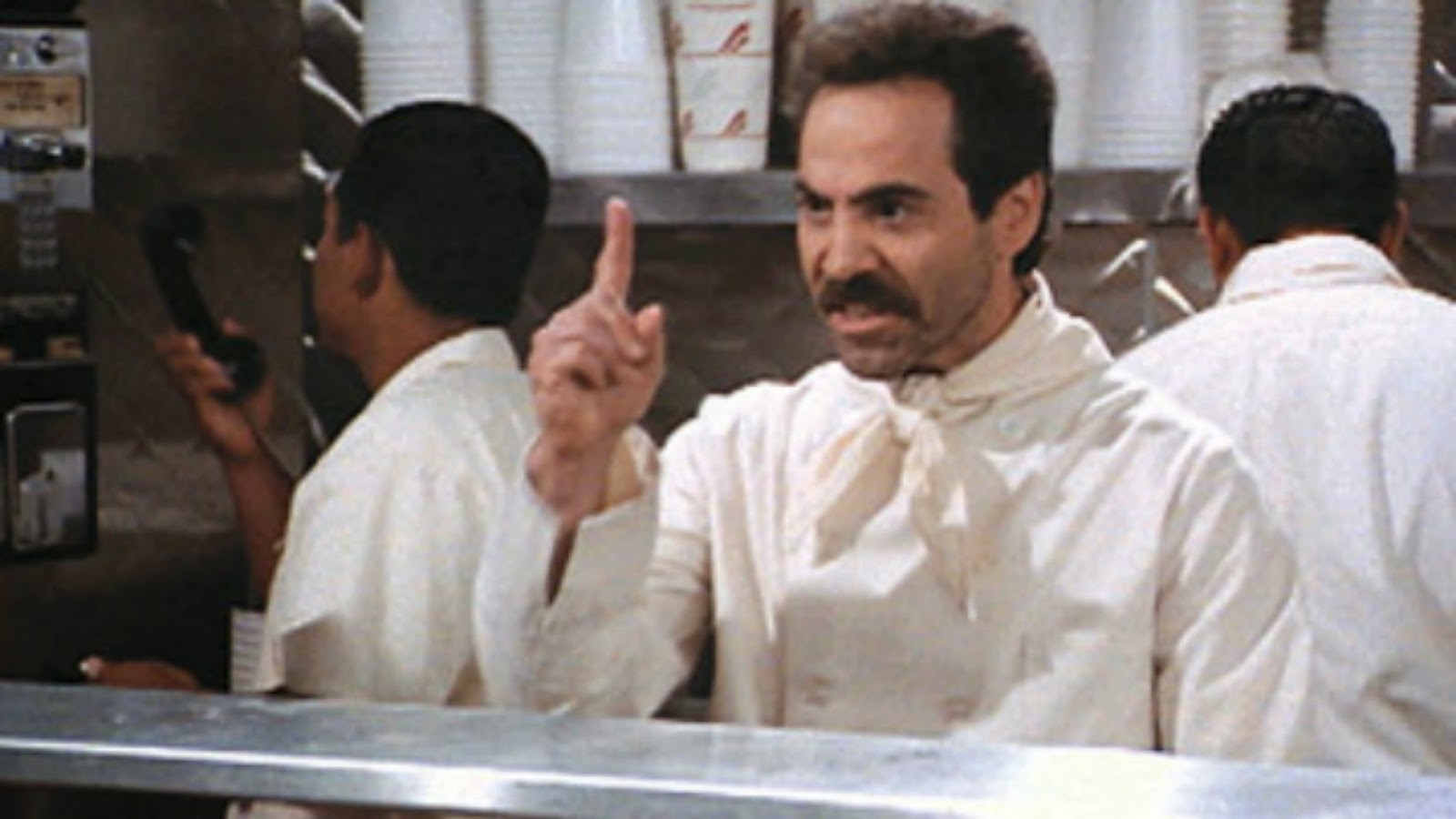 I Have My Keywords and Topics, Now What?
We already talked about where you would classically put keywords on a page, like in the title and H1 header, etc. But how do you decide which pages get targeted? Carson Ward, in his article for Moz, "The 4-Step Plan to Construct Your Own Keyword-to-URL Map", describes the crossroads you'll find yourself at when assigning keywords:
Now that you've gathered keywords it's time to figure out how to use them. Your ultimate goals are to 1) find new opportunities on existing pages, and 2) find keywords for which you don't have a good landing page so that you can create or suggest a useful new piece of content. Before we can do either, we'll need to map the keywords to pages on your site.
-The hardest choice is often whether an existing page could be optimized to be a better fit, or if a new URL is more appropriate. As a rule, anything that would augment an existing page's core purpose can be added, but anything that would detract or confuse the core purpose should be placed elsewhere. Don't worry if it's not immediately clear what the core purpose of the page is. Part of the value in this process is refining page purpose with keywords.
Let's go over which pages on your site you should be targeting keywords on:
Service or Product Pages
Home Page
Blog Posts
Location Pages
Pages on your site you don't necessarily want to target keywords on would be About Us, Contact Us, or Testimonial pages. Just think: if you are not informing or selling, don't use a keyword for the page.
Talking about SEO can be generally confusing, but we hope we gave you some insight into:
What keywords are
The different types of keywords and how to find them
How to target keywords on a page
How various algorithm updates are changing how we target keywords
Which pages should be targeted
How to find keywords with some free ways and paid tools
Stay tuned, our next online branding blog post will go over constructing your own website and the pages you need to create to build a solid foundation for your online brand.