There's nothing more enticing in the insurance industry than the opportunity for free insurance leads to fall into your lap. In this blog post, we'll talk about three aspects of free leads:
Four ways to Get free leads (in exchange for something)
How agents can Find free leads on the internet
Three ways to Generate free insurance leads online
Not only were we able to find free internet lead deals of almost $1,000 for our readers, on top of that, we'll be sharing 111 lead generation tips and ideas (free of charge) that any agent (new or experienced) can start practicing to earn free leads. Many of these ideas we'll explore in more depth on our blog later, so be sure to check back weekly!
Four ways to GET free leads…but there's a catch
"There's no free lunch"
Why wouldn't agents want free leads? Because there's no such thing as a free lunch, and there's no such thing as free final expense leads. If an agent wants to get "free" life insurance leads, chances are he'll have to pony up something in exchange for them—whether he's spending money, time, or some other means of participation.
The top four ways for insurance agents to get free insurance leads are:
1. Subscribing and Opting In
Some lead vendors give you leads just for signing up to join their email list, like https://www.leadheroes.com/insurance-leads/, which gives you a chance to earn 25 free Medicare supplement or final expense leads for signing up for an email newsletter; of course, I'm partial to this one, and you've probably seen the offer pop up since you've been reading this.
Verdict?
To get free leads or a chance at free leads using this opt – in method, you have to be willing to receive a few emails every so often. No big sacrifice, but then again, no big gain either in the free lead department.
2. Putting a Deposit Down
Agents might find lead vendors giving away free life insurance leads for agents, discounts, or matching deposit bonuses for signing up with their system. You usually see this with internet lead providers. Unfortunately, the quality of internet leads can be questionable because they may be shared leads, which means they're resold to multiple agents (sometimes to multiple agencies) at once, driving up competition and causing agents to spend more than just money on these leads. Or, these leads may come from questionable lead generation strategies that entice or reward prospects for submitting a quote form when no interest originally existed—known as "pitching wood" in Boiler Room terms.
Of course, not all shared internet leads are bad. You could get lucky and find a geographic "diamond in the rough" where there's not much competition for leads, allowing you to achieve a profitable ROI. The thing is, you won't know until you try, so here are five "free" or discounted internet lead opportunities you can find with a quick search online:
Quote Wizard: $150 in free leads with any package
Hometown Quotes: Up to $500 deposit bonus
Datalot: Up to $200 worth of calls for deposit bonus
Next Gen Leads: 100% match of up to $150 in deposit money
Precise Leads: 25% for the first 90 days when signing up for a premium account
Verdict?
Free insurance leads can be tempting, and can even net a positive ROI if you are prospecting in a less competitive area and the leads aren't being resold. The other downside if you do buy leads from a competitive area, you still have to cough money for a deposit to make this tactic work, so it's not exactly free.
3. Taking Less Than Street
Perhaps the most notorious way for agents to get free leads is by taking a lower commission amount within their contracts, called "taking less than street."
The idea is that an agent who's just starting out with little to no lead money can go to work with one of these recruiters, agencies, FMOs or IMOs to get free leads, write some business and start being successful – how could that go wrong? Quite a few ways, actually.
By offering free leads, recruiters run the risk of attracting agents who are:
Broke and unable to afford a decent marketing program
Recently separated from their previous agency for not producing
Not committed to the career choice
Looking for free leads because they can't balance prospecting and selling
Plus, by looking for free leads, an agent might find recruiters who are:
Usually giving away "B leads" or aged (previously worked) leads
Giving away cold data lists and expecting the agent to convert them to warm leads by telemarketing or door – knocking
Taking advantage of agents by taking more commissions than the cost of leads
These possibilities aren't necessarily conducive to successful lead conversions, so approach with caution. If you encounter a free life insurance lead opportunity like this, double check your contracting to make sure there's a release (without a non – compete cause) allowing you to part ways down the road if you find a better commission/benefits package.
Of course, it doesn't mean you should never consider lower commissions in exchange for free leads. Here are the ideal conditions for taking lower commissions in exchange for "free insurance leads":
The leads are fresh and not stale 2 – year – old worked over direct mail leads
The leads are warm and not cold data lists that you have to cold call
The leads are consistent, at least two lead orders a month
Sales training is provided to help you close the leads
Commission, although low in the beginning, can be raised via production requirements
The fewer of these conditions you have in place, the lower the chances of success when it comes to a free lead program.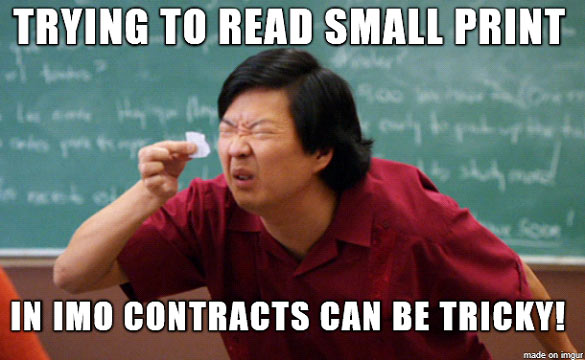 If you're going to take advantage free leads like these, you should be willing to:
Take a lower commission between 50 – 85% of the normal contract, which breaks down to 55 – 90% for Final Expense and 10 – 17% for Medicare Supplements
Get contracted with the top 3 – 5 competitive insurance companies in your area
Send all your business through the agency that provided the leads
Make an effort to pursue training, attend sales calls, track metrics, etc.
Verdict?
Here's the thing about lead programs offering free leads: ideally, they should be temporary programs, unless you are a W – 2 employee at an agency. If the agency offering free leads doesn't have an exit plan or expect agents to graduate to full commission within a year, approach it with caution.
4. Partner Up with Lead Heroes
The fourth way to get free leads is by partnering up with Lead Heroes. We are proud to announce that we're rolling out a new FREE LEAD PROGRAM where agents can earn points and redeem them for leads.
How does an agent earn points for free leads? We don't want to give it all away yet, but in an upcoming blog post, we will lay out 15 ways that agents can earn free leads by engaging with Lead Heroes, as simple as liking one of our posts on social media or commenting on our blog to share more insight.
This is the first program of its kind within the insurance industry, let alone the lead generation industry. We aren't asking for your contracts or expecting you to ink a deal with the devil. We're just hoping that through this free lead program, we can reward engaged agents with valuable trade – offs like free quoting subscriptions, free SEO packages, a new website, or free leads – just for interacting with us and sharing your insights. In turn, by sharing your insights with us, you'll look more like a thought leader who's engaged in industry, and your insights can help educate other agents to make the industry even stronger, so it's a win – win – win. Be sure to stay tuned for more details about partnering with us to earn perks like free leads.
Verdict?
We can't wait to debut this system, we hope agents will be motivated to come together and share what works, so agents can be equipped to serve a tsunami of retiring baby boomers. Stay tuned for our blog announcement for this system to start.
How Can an Agent FIND Free Insurance Leads?
We just talked about four ways for agents to GET so – called "free leads" in exchange for something, whether it's an email address, a deposit, a cut in commissions, or a piece of advice for other agents. So if you can't GET free leads without giving something in exchange, then how (or where) can you just FIND free leads without trading anything in return?
Besides walking down the street and having someone run up to you to tell you they want an insurance quote (never gonna happen), the only way to FIND free insurance leads is to tap into them through social media. We recommend that insurance agents utilize the four basic social media channels:
A Google+ page (and while you're at it, claim your Google My Business page)
A Facebook business page
A LinkedIn profile for both yourself and your company
A Twitter profile
As you can see, you can have both a personal and a business page on each of these channels. Before you get overwhelmed and start worrying about all the work involved in maintaining a presence on all these channels, think about the big picture benefits of establishing your presence online. Not only does each channel build your personal syndication network, giving you more communities where you can share your content and connect with others, but each channel also gives you an additional backlink that will show up in the Google search results for your company's name. So, when senior leads see your phone number show up on their caller ID and Google it, they're going to see all the social media channels you're on, instead of seeing a generic phone number look – up site where consumers complain about strange calls from unknown callers who don't have a website, let alone a Facebook page. Each channel builds your online presence, which builds your online brand reputation in the eyes of prospects and clients who are looking to see how legitimate you really are.
When it comes to maintaining your presence on these channels, don't make it harder than it has to be. Once you have your social media profile pages set up, try to post something once a week, whether it's a news article about Medicare plans or life insurance trends, or a brag about how much money you saved a client by helping them find a better plan. You can even get a free account at Hootsuite and spend half an hour scheduling posts to share on your accounts at specified times during the next few weeks, instead of logging in every day—which frees you up to focus on selling insurance. Even if you post the same message on all of your channels in the beginning, at least you're posting consistently, which is the true goal here.
Listed below are a few different ways to find free leads on social media, but first, let's talk about socially acceptable behavior. You wouldn't just walk up to someone on the street and try to sell them insurance on the spot, so in the same way, you should approach your connections on social media with a little discretion. In other words, don't be this guy:
Be polite, respectful, and relevant. Don't push the issue if there's no response; you're not looking to be a social media insurance hound. If the person has a birthday, try reaching out to them via message to wish them happy birthday, and tell them how you would like to offer them a complimentary quote on their insurance, since rates go up as we age. If it's open enrollment time, feel free to post about the ways you're helping other clients in a certain city, because you never know who will message you with questions.
With that in mind, here are some ways to find free insurance leads on your social media channels:
Facebook: This is the basic recipe: Type the appropriate keywords for the type of insurance you sell in your search box, limit the search results to your friends (and groups, if you belong to any), and scan people recently talking about these keywords or phrases to see if you can help with any issues they're having. Life insurance agents may want to search for "life insurance" or "term insurance," in addition to looking for friends and connections who have experienced a recent life event that would qualify someone to re – examine life insurance, such as births, deaths, birthdays, retirement, etc. Health agents have it a little easier, because people are more likely to talk about "health insurance" and "Medicare" than life insurance on social media. Also, trending articles or issues that show up in the search results may be good topics to share on your networks, so don't throw out everything that doesn't deal directly with people looking for insurance.
Twitter: As with Facebook, you can search Twitter for phrases people would use if they were talking about insurance, like "Medicare plan," "Medicare season," "Obamacare," or "premiums." The idea is to catch someone griping on social media about an experience they had or a bill they received, and then come to their rescue and open a dialogue to see if they need any recommendations.
LinkedIn: LinkedIn is a little tricky, because this platform doesn't allow you to see who's talking about certain subjects. You can only search for people, companies, and jobs that revolve around a keyword or phrase. So, to find free leads on LinkedIn, you might notice life events like job changes for people in your network (but you won't find much here regarding births or deaths.) Unless you're lucky enough to spot a conversation from one of your connections asking directly about insurance, it may not be as easy to search for free leads on LinkedIn as it is on other networks. But you should still leverage your LinkedIn profile to explain how you can help people with questions about insurance, and post helpful content to establish your expertise. By asking clients and other contacts to write recommendations of your service, you can make it easier for potential prospects to find YOU on LinkedIn, instead.
Google+: So we can't really show you how to find free leads on G+, and that's because NO ONE USES G+. It only seems to exist because Google likes to have a hand in everything online. The only people who actively use G+ seem to be SEO experts and small business owners. It's no secret that Google favors their own networks, so the biggest benefit of using this channel is to gain search engine prominence—not to find free leads.
To recap, you can reap leads on social media by:
Prospecting life event changes like marriages, births, deaths, birthdays
Finding people who mention keywords or phrases associated with the type of insurance you sell
Establishing your expertise by posting consistently, making it easier for people to find you and approach you when they have questions or concerns about insurance (granted, this is a longer – term strategy that we'll talk more about later on)
Remember our disclaimer to be mindful of how you approach people on social media. You'll have to make peace with the fact that you may be unfriended or unfollowed by some people you hit up online, and that's the nature of the business on these platforms.
The more consistently you're posting helpful tips, articles, and advice to these channels, the better you're demonstrating expertise in thtart a blog on your site ande trade, which will increase the odds of leads remembering you and possibly hitting you up to ask for help. In other words, the more effectively you use social media, the more effectively it will funnel free leads to you.
Forums Can Be a Gold Mine
Another place to look for free leads online is the insurance industry forum, www.insurance-forums.net. Chances are you found my blog through the forum, so you already know what a wonderful resource it can be, and you already know that you should fill out your profile on the forum with a link back to your website. You already know that, right?
Posting regularly, adding valuable advice, and contributing to the discussion can definitely go a long way on the forum. Sometimes, you might even see a thread pop up where an agent is looking for another agent to help with a client for the following reasons:
Client needs a different type of insurance than what the original agent sells
Client moved to a different location and the agent doesn't service that area
Agent doesn't have the time to follow up on a lead order for whatever reason
Agent is looking to establish long – term referral partnerships with agents in specific areas
The best way to approach these Centers of Influence (COI) or referral sources is by sending a message to them stating that you saw their thread, that you are contracted with multiple carriers for cost and plan comparisons, that you have served that area for X – number of years, and include a link to your website. You should also leave your real name (since forum members often use screen names) and contact info (email address, phone number, LinkedIn profile URL, etc.) After sending the message, reply in the thread that you have "PM'ed the OP" (privately messaged the original poster) and you look forward to being a resource to them and their clients.
Agents who want to get a leg up on the competition might consider subscribing to the sub – forums relevant to their niche, so they can monitor their email when a new thread is created, and if it's a request for an agent to help, then they can jump on it and be one of the first to respond.
How to GENERATE Leads for Free
Besides getting free leads by giving something in return, or finding free leads on social media and the forums, there's one other way to acquire free leads, and that's by generating your own leads one of three ways:
Earning referrals
Ranking your website's content in the search engines for certain keywords
Spending your time
Generating leads via referrals comprises two basic elements: giving good service that makes you referable, and asking for referrals, either directly in – person or via automated marketing after the sale, like by using SendOutCards.
Make a habit of asking for referrals: End every sale by reminding the client that you get paid two ways—both by commissions from the plans you help others enroll in, and also by word – of – mouth referrals, which help you spend more time with your clients rather than prospecting for new business.
Bare – minimum customer service may not be enough to earn the referral, though, so an agent has to make himself referable. If you have business cards, a nice website, and a brochure, you make it easier for clients to refer you to someone else. But to make yourself referable, you have to consistently deliver great service—showing up on time, calling back when you say you will, staying in touch once or twice a year with a phone call a birthday card (did we mention SendOutCards?)
Of course, the paradox for new agents is that the free leads they earnestly want only come from years of working to gain clients' trust and referrals. New agents are better advised to spend their time prospecting for clients or building up their website's SEO rankings.
What is SEO and How Do You Rank?
Search Engine Optimization (SEO), put very simply, is:
Targeting your content toward certain keywords or phrases that will attract web visitors
Of course, the process of selecting the right keywords, effectively targeting them in your content (both on – page and off – page), and attracting qualified web visitors is much more complicated and convoluted than this simple definition. In truth, SEO is much more involved than just putting certain keywords in specific places on a webpage, because there are dozens of different ranking factors that play a part in how well you'll rank for certain terms.
For example, if you want to rank for "New York Medicare Supplement Plans," your webpage needs to answer any questions a common visitor would have when looking for information about that topic. The page should explain what a Medicare Supplement plan is, what the options are for New Yorkers specifically, what kind of premiums they can expect to pay for different types of plans, etc. In short, you want to give them all the information they need, whether it's on that page or in a series of blog posts that link to each other.
No matter how well your content answers these common questions, you also need to pay attention to on – page SEO details, like keyword density and keyword placement in the right spots on the page—including the title, the first paragraph, and perhaps a few headers. You should also understand the other webpages you're competing with to rank for that keyword to evaluate how much content they have, how it's structured, and who's linking to it.
But writing copy that's optimized for search engines is only half the battle, because then you have to promote your content to make sure it gets found. Remember the social media channels we talked about earlier? Now is the time to share your content on those channels, along with other social bookmarking sites like Reddit and Scoop.it, to create multiple links on different sites that point back to your piece of content.
If your content is truly extraordinary, then hopefully it will be shared and linked to as a resource from another website, resulting in what's called backlinks. The more backlinks a website or webpage has compared to other sites trying to rank for the same keyword, the higher it will rank.
Unfortunately, quality of backlinks must be considered besides quantity. The harder it is to get the link, the higher the amount of traffic a site has, and the more relevant the site is to yours are some of the factors that determine what a quality backlink looks like. So, buying backlinks from Fiverr by the hundreds or thousands won't cut it anymore. Acing SEO today requires a multi – faceted approach where you're thoughtfully researching, writing, and promoting effective content with a keen understanding of how to use carefully selected keywords in the context of the latest search engine algorithms. Every time those algorithms shift, so must your SEO strategy.
To learn more about the basics of SEO, read our book where we dedicate quite a few chapters to online marketing and share many more authoritative sources on the subject that can provide a more comprehensive process for agents. Or stay tuned and stop back to our blog periodically as we go over more ways to fine – tune your SEO strategy so you can rank for keywords and generate free leads from your website.
Spending Money vs. Spending Time
If an agent isn't spending money to pay for leads (or giving up something else in exchange for them), then he's spending time generating leads, instead. It's no secret in the industry that when you're starting out (or you're in a slump), if you have more time than money and can't afford to pay for a full pipeline of leads, then you should prospect with your time to generate leads to fill your pipeline.
Below are 115 ways to generate FREE insurance leads, divided into 5 categories:
Digital Marketing: Many online methods are pretty simple and inexpensive, and collectively can improve an agent's online brand, search engine rankings, and website conversions.
Prospecting Ideas: These are simple ideas an agent can use to drum up business.
Sales Tips: Each of these tips can bring in a lead where there wasn't an opportunity before. Commit to utilizing all of these and you'll boost your chances of not only generating more leads, but converting those leads into clients.
Client Services: This section has simple ideas that will please your clients and turn them into raving fans and referral sources.
Local Marketing: These lead generation ideas, which revolve around partnering up with local professionals among other strategies, require a more thorough process. Although they may be free in the initial contact, actually creating COI lead sources requires a polished brand, an online presence, and a thorough knowledge of your field.
Let's get the majority of the free lead generating ideas out of the way and tackle the digital marketing section. This section is quite lengthy so buckle up!
FREE INSURANCE LEAD IDEAS: DIGITAL MARKETING
Become Versed in Digital Marketing: It's imperative to keep up with digital marketing trends going forward if you want to survive in the insurance industry as it evolves alongside technology and consumer buying behaviors. If you don't stay in the loop (perhaps by reading our blog), then you risk falling victim to the latest algorithm changes, or falling behind in opportunities to maximize your brand's online lead generation opportunity.
Create a YouTube Video: People learn by watching, not just by reading—especially in this digital age where flashy visual technology has curbed the consumer attention span. Equipped with your laptop's built – in webcam, create a quick video (no longer than 3 minutes) introducing yourself to your consumer audience while talking about your process for helping clients. This virtual face – time will inspire trust and help convert site visitors into leads.
Claim Your GMB Page: It's easy to set up your Google My Business page, and it helps you rank for local keywords. In turn, this will help you attract local consumers looking for help with their insurance needs.
Create a Viral Picture: Find a picture that speaks to a strong emotional trigger in your target audience, add some poignant text, and share it via your social media channels.You never know when a picture might hit a collective emotion that makes it universally relatable to potential leads. Try Canva for free image editing.
Create a Lead Magnet: On your website, offer a free report or guide that goes into more detail to help potential clients avoid a certain pitfall or a set of challenges related to insurance. Give this away as a "magnet" to attract leads in exchange for signing up for your email newsletter.
Send an Email Newsletter: Sign up for a free MailChimp account and hook it up to your email newsletter widget in your WordPress website. Leverage email to communicate with clients as well as prospects who haven't become clients yet, offering valuable insights and articles that can keep you top – of – mind when one of your subscribers has a question about insurance.
Make Recommendations: Find your business partners, your family, friends, and anyone you have done business with on LinkedIn, and recommend them. Make a nice, genuine recommendation and watch your fan base start to grow. When they message to thank you, kindly ask them to "recommend" you to anyone who has a need for Medicare or life insurance.
Optimize Your Site for Mobile Users: Google's search engine algorithms are starting to preclude websites that don't cater to mobile browsers. Optimize your site for mobile browsers by using a mobile – friendly theme that's responsive to various browsers and devices. If your theme lacks that capability, you can always use a plugin like Jetpack on WordPress site, or hire a mobile developer for a much costlier optimization. Don't miss out on internet leads from smartphone searchers; go mobile!
Share your Blog on Other Sites: If your blog adds value to illustrate a point about an insurance or health care topic being discussed on another website, don't hesitate to share insights from (and links to) your blog in their comment sections. If you cater to bigger areas like entire or multiple states, leave a link to one of your blogs, along with a helpful explanation, on question – and – answer sites like Quora, Yahoo Answers, or even LinkedIn. Leverage other websites to display your expertise and funnel traffic to your site that may convert to leads. Plus, this doubles as a backlinking strategy.
Create Content for Each Stage of the Buying Cycle: Not every lead will be ready to enroll right away, so address people who haven't considered the potential implications of the problems solved by the types of insurance you sell, in addition to people who are currently comparing options, others may have recently bought a plan, and those who have had plans for a long time and never re – examined it since. Creating content for people in these different stages of the buying cycle will help built trust, provide education, and hopefully help them take action to solve any issues they'll encounter throughout the buying cycle.
Host Webinars: Webinars are a non – aggressive way to prospect for potential leads. Webinars usually revolve around PowerPoint presentations that educate consumers on various problem – solution scenarios for specific insurance – related issues or questions. Don't worry about gathering attendees for a live, one – time presentation; just offer downloads of previously – recorded webinars to explain topics in more depth. This not only helps your search engine rankings, but may help convert people who need a little more information before making a decision.
Craft Magnetic Headlines: You won't be able to convert any web traffic into leads, let alone clients, if people aren't clicking through to read your content. You only have a few seconds to grab their attention, so you must strategically construct your titles to appeal to motivators like fear and greed. Use a headline analyzer like this or this to spice up your headlines so you are fully maximizing your conversion potential.
Rank for Buying Keywords: We've already mentioned the importance of tailoring your content to prospects in various stages of the sales cycle, and especially those who are ready to compare options and buy. To catch these leads while they're hot (and hopefully convert them into clients), you can target "buying" keywords that searchers use when they have an intent to buy. These often emphasize plan comparisons and prices, and some examples include "best Medicare Supplement Plan F rates" or "compare Pennsylvania Medicare Supplement plans."
Leverage LinkedIn: There's no more professional network to demonstrate your expertise than LinkedIn. As we mentioned before, the best way to convert your connections into leads on this channel is by having a professional profile and posting consistently to make yourself more knowledgeable and approachable about the insurance(s) you sell.
Start a Facebook Group: Start a Facebook group for seniors in your area where people can share helpful resources with each other. You shouldn't directly solicit quotes here, but if you can be persistent in finding and creating helpful content, you can create a resource hub that will eventually lead members back to your site to learn more. By using Facebook's targeting options, you can expand your brand into the local area. Who knows—someone in the group might recognize your name when your next marketing campaign hits, and be more susceptible to take a call or meeting with you.
Offer Quotes: This is a no – brainer. The ultimate goal of many of these tips is to turn website visitors into leads (and then clients) by helping them enroll in a plan. No matter how much helpful content you produce or how many social media sites you posts you publish to emphasize the importance of researching and comparing plans, you're not optimally tapping into leads unless you offer a way for consumers to request a quote.
Write a Whitepaper: A well – written whitepaper can instill trust and credibility by educating consumers about a given issue or challenge related to insurance, while positioning yourself or your services as a solution. More polished than the typical blog post, whitepapers present your expertise backed by facts, statistics, graphs and solid research to give consumers an in – depth, downloadable piece of content, usually 6 – 10 pages in length, to guide their buying decision.
Add a Quote Tab to Your Facebook Business Page: Maximize your social media channels by funneling visitors toward an action like getting a quote, watching a video, or subscribing to your newsletter—ushering them along the path to becoming a client. For more info on setting up Facebook tabs, check out this article by HubSpot.
Offer Live Chat: In this day and age, consumers demand convenient access to information. This means if there's not a page or video to explain something, you better give them a contact page, social media channel links or a live chat option to answer their questions. Check out a plugin like WP Live Chat Support or Tidio Live Chat for a free option to assist leads in real – time on your site.
Monitor Job Changes on LinkedIn: Congratulating someone on a job change not only helps you stay top of the mind, but it also gives you an opportunity to inquire further on any benefit changes they may experience—potentially turning connections into leads.
Find Local and Niche Forums: We already discussed the importance of having a presence on industry forums like www.insurance-forums.net, but you should also check into any local consumer forums where people are discussing topics you may be able to help explain.
Optimize Landing Pages: A landing page is a distinct page on your website that's built for a specific conversion objective, with a form to capture user data from visitors who want to subscribe, download, learn more, or purchase a product. Landing pages are like cakes; you need all the ingredients to come together for it to be appetizing. Here's a perfect template to follow for a landing page: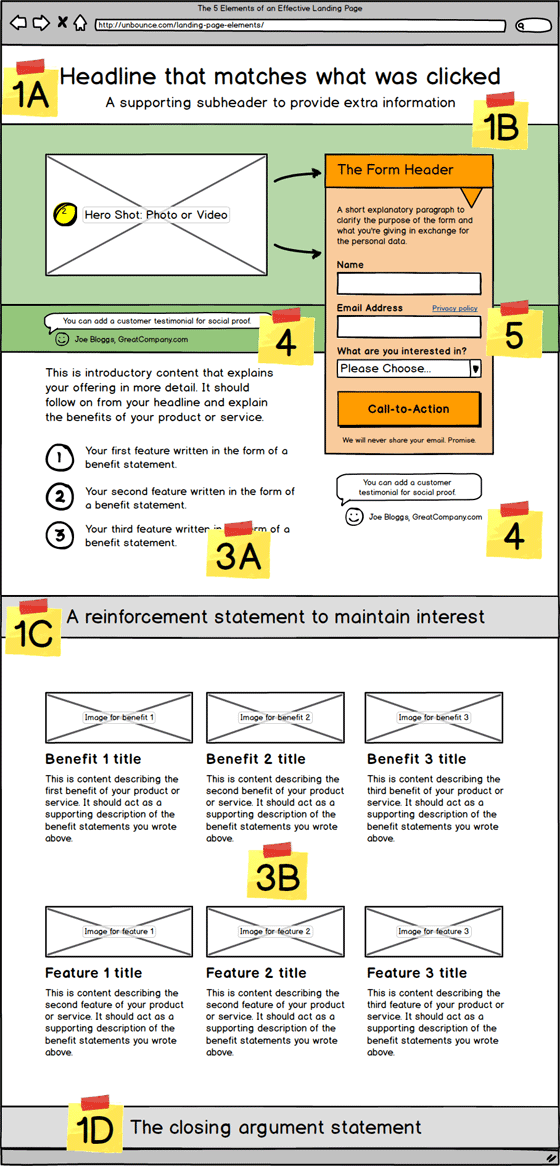 Start a Blog: How are you supposed to target keywords, rank or them, and attract visitors searching for those topics without content? Your content needs a home, and a blog is the perfect platform to share your insights, updates, and opinions.

Start a blog on your site and dedicate some time to put together one good piece of content each month that you can share on your social media channels. By blogging regularly, you'll create more valuable pieces of content for your readers to answer more of their questions when they visit your site.
Join Twitter: Twitter is popular social network that enables agents to find free leads, as we talked about earlier. This social media channel is the basic 4, and is a necessity to join—both to find leads and to expand and promote your brand so others can find it.
Make a How – To Video: As opposed to the introduction video we suggested earlier, a how – to video teaches consumers to do something for themselves that they didn't know how to do before, while building credibility for your brand at the same time. Consider a how – to video on navigating the Medicare drug plan finder, or a video about shopping different types of burial plans and what to expect.
Include Contact Info in Header or Footer: Having your contact info clearly displayed in your website header or footer is a must. It's a foundational piece of your website that tells visitors how to reach you. Every website should have both a local phone number and an email address listed somewhere on the header or footer of the site so that, wherever visitors go, they have the option to reach out to you easily if they have questions or want to enroll.
Contribute Guest Posts: Look for sites that allow guest posting by searching "insurance guest post for us," which will bring up relevant sites where agents can showcase their expertise, earn a backlink to their website, and hopefully funnel someone else's traffic back to their site. Stay tuned as we dive into guest posting on an upcoming blog.
Monitor Your Metrics: If you aren't monitoring the metrics of your website, how do you know if your content is converting visitors into clients? Go to Google to set up your analytics and look at it weekly. This enables you to tweak anything that isn't working and focus on what does work to create customers out of your site visitors.
Create a Quiz: Here's a piece of content you can create that can test a consumer's knowledge (or lack of). This helps you educate consumers about certain products, but also about other possible implications to problems that may help them understand why they need products like that. Quizzes also help you understand which stage of the buying cycle a consumer is in, helping you frame any recommendations around their situation.
Host Talks for Local Meetups: If you haven't gone to Meetup, you have to check it out. It's one of the best local networking sites available. Simply browse groups that may contain your target market, and offer to host an educational talk on a topic like "Getting the Wrong Burial Plan" or "Medicare Basics" or "What Medicare Doesn't Cover." Since these are more interactive discussions than formal presentations, this allows the agent to offer multiple topics as a menu of options to choose from.
Interlink Your Webpages: If you have pages on your website and blog referencing similar topics, they should be interlinking between each other to not only reference pertinent information, but to also let the search engines know what is valuable content that's link – worthy on your site. The more internal links to a page you have on your site, the better it will rank. Traditionally, that means linking to a quote page or some other type of conversion page on your site.
Optimize Your LinkedIn Profile: A consumer comes to your LinkedIn profile; that's great, but what next? Every profile should contain a brief description of the ideal type of clients you like to help, what problems you help them with, and how to contact you if they have any questions or concerns about insurance. This means linking to your website, listing contact info, etc. Also, be sure to include any particular geographical areas you serve.
Create a SlideShare: This is similar to creating a PowerPoint, only you're doing it publicly on the SlideShare website, which is now part of LinkedIn. This is another opportunity to not only earn a relevant backlink from a highly – trafficked source, but to demonstrate expertise on a subject. Be sure to link to these via your LinkedIn profile.
Create Infographics: Many agents find this daunting, but there are plenty of free infographic sites that you can join to access to easy – to – use templates. Search for "create infographics for free" and you'll find a plethora of sites offering you access to over 100 infographic templates for free. Adding infographics can help you rank in the search engines and draw site visitors with visual content, which will lead to more quote forms being filled out.
Create a Media Kit: Agents wanting to beef up their public relations campaigns can dedicate a full page on their website to sharing the most pertinent background and contact info for your company, along with specific topics you can speak to, that will help journalists better utilize your expertise in stories. The Blog Maven has a great article and template for designing your own media kit, or check out ours for inspiration.
Create a Pinterest Account: Although it's not one of the top four foundational social media channels, Pinterest can supplement your marketing efforts by showcasing the pictures and infographics your business is creating, and "pinning" valuable content and ideas from other influencers. Build a following and harness leads by linking photos to your site and having call – to – action phrases embedded in the photos that inspire lead conversion.
Make Your Content Shareable: There are countless plugins to choose from that enable visitors to share or like your content with a click. Many website themes have their own sharing widget you can assign to every blog page. If your content isn't shareable, then consumers will have a much harder time finding it.
Have a Welcome Mat: In the digital marketing sense of the word, a "welcome mat" is a sign – up offer (often full – screen) that greets visitors with a call – to – action when they arrive at your site. If they don't want to subscribe or opt – in, they can simply scroll down past the welcome mat to access the content—which sets these apart from annoying pop – ups. These can be highly effective at converting site visitors. One of the most common options is from SumoMe:
Set Exit Pop – Ups: Instead of displaying a welcome mat offer when visitors arrive at your site, you can also activate pop – ups to appear before a visitor leaves your site, or any other number of customizable triggers. Google doesn't necessarily love these, but many digital marketers utilize them and they can be helpful in converting site visitors. SumoMe also offers customizable pop – ups to get you started capturing the attention of leads.
Mix Up Your Content: Not everyone learns the same way; some people have to look at variables displayed in an infographic, read content in a guide on your blog, or watch a how – to video. You'll never maximize conversions by only appealing to one learning style, so offer a mix of content formats that appeal to a broad variety of visitors.
Include an Email Signature: This is mandatory! Every agent should have an email signature that includes your name, business name, fax and phone numbers, and email. Your signature is also prime real estate to include a link to your website and, if possible, an embedded video of yourself that inspires trust and displays professionalism to the leads you email.
Optimize Your Content for Search Engines: As we covered previously above, there are both on – page and off – page tasks that can help a piece of content rank for a given keyword. We don't have room to detail all 20+ ranking factors here so we'll leave that for another article, but for now, suffice to say: it's very important.
Include Pop – Ups on YouTube Videos: There should be at least one pop – up at the end of each video you post on YouTube, inviting consumers back to your site either to continue reading more about a particular topic or to get a quote. Here's a great article on how to add clickable buttons to your YouTube videos.
Syndicate Your Content: This is a very advanced content marketing technique that aims to replicate your content on other sites—either sites that you have formed reprint relationships with, or those that auto – syndicate your blog content to various niche or category outlets. This is reserved for advanced bloggers who can handle the possible duplicate content issues that may arise, but for them, this technique can provide a huge influx of convertible traffic.
Shadow Influencers: Make a list of every influencer you know, whether it's an expert in marketing, sales, insurance, Medicare, or the local news, that you would like to be associated with due to their accomplishments and notoriety. Then find and follow them on social media, liking and sharing their posts and participating in conversation on their channels. This will pave the way for reciprocity, encouraging them to like and share your content in return, which may exposes your brand to additional consumers in their networks.
Include a FAQ On Your Site: When designing landing pages for the various products and services you offer, consider the top 10 most common questions a consumer might have before making a decision to buy or opt – in. This way, visitors don't have to go to another website to look for more information; they can just peruse the answers to their questions without leaving your page.
Start Using Pics in Tweets: Pictures say a thousand words, and those thousand words can ensnare more people's attention and entice them to your blog faster than anything you can write within 140 characters. Pictures directly appeal to emotions, the activating catalysts in the consumer thought process, whereas words have to bypass the rational area of the brain to be processed.
Create a Drip Email Program: This is different than a mere newsletter subscription because it's more focused on getting the consumer to do something specific, like download a lead magnet or get a quote. The newsletter may have different topics each time, whereas a drip campaign is composed of 5 – 12 emails in a sequence that get fired off in response to certain triggers, like if a visitor starts filling out a quote form but doesn't submit it.
Set Up Retargeting: This is an advanced strategy that includes planting a tracking code on a page of content that places cookies in the visitor's browser, which enables custom ads to be shown to your visitors while they're on other sites, prompting and reminding them to act on your message or offer. While setting up retargeting is free, there is a cost associated every time someone clicks the ad.
Publish on Pulse: Every time you publish a piece of content on your site, post a summary of it on LinkedIn's Pulse publishing platform a week later, linking back to your website. This not only builds backlinks to help rank content, but also draws traffic from LinkedIn back to your site, while demonstrating expertise and authority.
Pursue Unlinked Brand Mentions: If you don't already have a Google alert set up for your name and the name of your business, head over to Google and set that up. Then when your content is shared or mentioned on other sites, you can find them and politely ask them to link to your site, earning your site a valuable backlink and providing more information to their readers. Visit this Ahref's blog post for a more comprehensive guide to this technique.
Personalize Connection Requests: Nothing says respect like personalizing your requests to connect with people on LinkedIn or other channels. Taking an extra minute to personalize your messages shows that you're considerate enough to approach people as individuals, not as unlimited business prospects, which can totally shift how someone receives you in the future when you decide to prospect them.
Make your Newsletter Shareable: MailChimp and other email providers usually offer an option to make your email newsletters shareable, so don't overlook this opportunity. You never know when your newsletter is going to be a resource that someone wants to forward to a friend, family member, or co – worker. Be sure all newsletters are shareable, unless there's an exclusive offer intended for your list of subscribers only.
Add Security to Your Site: If you haven't yet, consider signing up for SSL certificate and a BBB badge. These elements can go a long way to assuaging a consumer's privacy concerns and making leads more comfortable on your site.
Welcome Guest Bloggers: We talked about guest blogging on other sites and syndicating your content to other sites, but by welcoming guest bloggers, you invite professionals and experts to write for your site. If you have a website, you've probably already received the infamous guest – posting request, most likely from a foreign email address, so it's important to set some guidelines of what type of quality and insight you expect in guest posts to help educate your audience.
Purchase Your Name Domain: Agents wanting to control their online reputation (known as Online Reputation Management or ORM) and what a consumer sees about them, might consider buying a domain of their full name and making it a supplementary bio website for consumers to see when they inevitably reverse search your number or cross – reference your name to double check the quality of recommendations they are hearing.
Share Apps & Calcs: Want to be considered a resource? Share calculators and apps that help consumers. For Medicare agents, this means sharing the doc finder on Medicare.gov that tells consumers if their doctors accept assignment. Final Expense agents might share credit card calculators that show consumers how long it takes to pay off funeral expenses. The more consumers utilize these tools, the closer they are to addressing their needs by considering a new or different insurance plan from you.
Update Evergreen Content: Evergreen content is the act of keeping timeless topics relevant and pushing older content to the top of the search engines by updating it. Subjects like the average cost of funeral expenses or Part B premiums should be updated year – to – year to reflect any changes, thereby giving old content a boost in the eyes of the search engines. Instead of creating a new post, try updating an old one first.
Pitching the Press Release: If you issue a press release, it's not enough for a few random outlets outside of your market to pick up your news. You should also try securing coverage in relevant niche or local outlets that you identify as media targets. Brooke Bates from Bantamedia recommends emailing your news to these targets individually in 400 words or less, linking to the press release and pinpointing the reasons why your news is relevant to their particular audience, even including possible story angles that show editors you've done your research.
FREE INSURANCE LEAD IDEAS: PROSPECTING METHODS
The 3 – Foot Rule: This is one of those classic insurance sales methods that can seem rather abrasive to modern – day agents. The general idea is that anyone who comes within 3 feet of you during the day is a prospect, and you should ask them about insurance. Let's face it: Everyone knows someone on Medicare, because 1 out of 6 Americans has Medicare. Those agents who are willing to really ask around and work every connection to its max can easily leverage this approach.
Launch a Project 200: Some agencies require new agents to do a "Project 200" and come up with a list of at least 200 people you know personally who could be potential prospects. If you own an agency, why not leverage your contacts and those of your employees? This is a very popular option for agencies wanting to create a local network bolstered by their employees' connections.
Leverage Your Contacts: If you're serious about this business, then everyone should know it. The best way to start building a network of people who know you're the guy to call about insurance is by updating everyone you know about what types of insurance you specialize in, and by offering to be a resource for them and their friends. By staying top of mind in your network, you increase the chances of people remembering you when they (or someone they know) needs help with an insurance matter.
Host Educational Workshops: This is perhaps the best way to demonstrate expertise, inspire referrals, and gain business at the same time. The best outlets for educational workshops can be senior centers, libraries, schools, hospitals, churches or job sites. Make sure you plan 2 – 3 weeks in advance so word – of – mouth can get out; you don't want to be educating an empty room. Some places will even help promote your event, which can be a very effective lead generation idea if you can present to multiple people at once for free.
Form Your Own Network Group: The two best networking sites are LinkedIn and Meetup; if you don't have those (or other local networking events) in your area, start a group on both sites and start building a network of people who will come to know you as the life insurance guy or the Medicare guy.
Offer Social Security Advice: We aren't suggesting that you offer tax or legal advice (and make sure you tell people that, btw). We're just recommending that you inform seniors how their benefits will be taxed according to their income, which can be derived from various assets. Agents can possibly help consumers reposition their assets with the help of their financial advisor to help them avoid paying taxes on their Social Security benefits. Consumers in higher tax brackets could be paying higher Medicare premiums (because of IRMAA) that could be avoided as well.
Offer Under – 65 Health Insurance: Getting certified to sell health insurance outside of the senior market isn't hard. By opening yourself up to a new market of prospects, you provide extra value – added service to the younger referrals from (and maybe spouses of) your senior clients. Not only do you gain extra commissions this way, but you can start securing relationships with clients before they transition from under – 65 health insurance to Medicare.
Ask About LTC Experiences: If you offer long – term care insurance, you should be asking every life insurance or Medicare client about LTC to maximize the potential of each lead. Ask about their experiences with family members who have needed nursing homes or family members to take care of them, and then ask them what their plan is for their family if that would happen to them.
Write for the Newspaper: Identify your local or service area publications and offer to write about insurance topics whenever their editorial calendars have an opening. In your introduction, illustrate what makes you an expert with authority to write about specific subjects, and include writing samples from your blog, if possible. The editors might not take you up on your offer right away, but at least you're positioning yourself to be an excellent resource on this topic, and down the road they can refer you to a reporter or writer looking for sources.
Go Door Knocking: It can be trying to trudge up and down streets, knocking on doors to see if people are interested in reviewing insurance options or taking care of their planning. But for those who are persistent and don't mind the exercise, this can be a non – competitive, low – cost way to prospect for leads. You don't even have to do this exclusively; you can mix it up with other prospecting practices and hit up the houses close to the other leads you're meeting with. The biggest piece of advice is this: Don't sell at the door; sell yourself getting into the house. The easiest way is by asking them, "Where can we sit down?" while looking inside over their shoulder, after promising beforehand that you only need a few minutes of their time. Once you get inside, you can focus on selling.
Prospect the Paper: Whether it's new homebuyers, birth announcements, obituaries, or current benefit plans offered by companies in the classifieds, the newspaper is teaming with life event changes that open people up to possibly re – evaluating their insurance options. This is another old – school way to prospect that many agents aren't doing anymore, although new agents may be getting this info from new – school sources like social media channels.
Prospect Small Businesses: If you offer employee benefits or if you're looking to sell insurance to small business owners, consider going B2B to prospect small businesses. Simply walking into a storefront and asking to meet the owner to shake their hand and introduce yourself only takes 5 minutes. The goal is to meet business owners, ask them a couple of questions pertaining to what you offer, and ask if it makes sense for you to circle back later to explore that in more detail. At the very least, you should pick up their business card and get an email address you can drip market to.
Create a Podcast: Agents these days have a number of recording devices on their phones, tablets, laptops, and computers. Leveraging these devices by recording a quick 10 – 15 – minute audio podcast allows you to speak directly to potential customers to answer common questions. This can help you build an audience that prefers to get their information via auditory means or perhaps on their way to work, while helping you get another backlink to your website from various free podcast directories. Here's a list of 50 places to share your podcast.
FREE INSURANCE LEAD IDEAS: CUSTOMER SERVICE
Ask for Referrals: This is perhaps the biggest tip here for generating free leads, because you will never find a better quality free lead than a referral. Agents wanting to lower lead costs and deal with higher quality leads should learn to ask for referrals after delivering quality service to their clients. See our notes above this list of free lead ideas for more advice about asking for referrals.
Earn Referrals: This is similar to the previous idea, but this one emphasizes service. To earn referrals naturally without asking for them, agents should make it a goal to provide over – the – top service to clients and people referred by their clients. If an agent can demonstrate amazing quality service, then he can amass referrals as well as online reviews, which can help bolster traffic and conversions.
Don't Piss Off Your Clients: This is a simple concept: Show up and call when you say you will, email the info you said you would, and be consistently helpful above all else. Not only will this build your reputation as reliable, but it will help you conserve your clients as well as gain additional ones through referrals.
Annual Client Reviews: Consistently contacting your clients every year before their policy anniversary can go a long way to not only soliciting referrals, but also giving you a chance to cross – sell them on other types of insurance, effectively making them a client again.
Create Referral Kits: One way to leverage your contacts is to send out a few business cards for them to hand out to people, should they come across anyone needing your services. This is about your contacts leveraging their contacts.
Nurture Clients: We've mentioned this a few times already, but that's how important this is: stay in touch with clients throughout the year by sending them cards. This type of attention is the difference between clients and raving referral sources who will funnel free leads straight to you.
Say I'm Sorry: We all have client relationships that ended badly. Looking to turn things around, revive an old lead possibly re – earn their commission? Reach out to them and tell them that you don't like how things ended, and if there's anything you could do to help them in the future, you are here for them – and then add them back to your mailing list for sending cards and newsletter.
Utilize ICE or Beneficiary Contacts: Most applications have an alternative person to contact in case of emergencies ("ICE"), in addition to a beneficiary. Simply ask the client if it's OK that you notify these contacts and offer to answer any questions they may have. While you are notifying these people, it only takes a minute to ask about their own coverages.
Don't Say Referral: An excellent tip I came across while compiling this list recommends that agents don't use the word "referral" but instead use the word "introduction," which can be less confrontational and carry less threatening connotations.
FREE INSURANCE LEAD IDEAS: SALES TIPS
Add Free Stuff to Your Offers: It doesn't matter if you already provide a printout of all the companies in your area when you give clients a quote; tell them you do it for them FREE OF CHARGE. Hitting that "free" trigger for a consumer is part of the consummate total package in this day and age.
Add Urgency to Your Offers: Insurance is all about avoiding a catastrophe, whether it's not having a plan in place, having the wrong plan in place, or overspending on a plan. Hitting that urgency is like hitting the TAKE ACTION button in a human being. As an insurance agent that deals in risk, it's your responsibility to let leads know the risk of not taking action.
Stay Top of Mind: Whether you're using email, newsletters, social media or the old – fashioned telephone, make sure to reach out to clients at least once a year to demonstrate value and earn referrals.
Niche Down: New agents must specialize to be effective, especially just starting out. After learning the ropes, becoming an expert in your niche, or forming a referral service with another agent, then you can begin to diversify and offer other types of insurance.
Create an Elevator Pitch: Agents must be prepared to talk to prospects that they meet at networking events or encounter throughout the day. The best way to do this is by forming an elevator speech, a short introduction that not only informs others of what you do but prompts a discussion about any possible needs they may have. A great article on how to construct one can be found on LifeHealthPro.
Don't forget the CTA: Every message should contain a call to action, a motivating message that prompts people to take action and perform a specific action. Every interaction should have a CTA, even if it's: "wait for my holiday card" or "I look forward to talking to you next year during AEP when we can compare your options again." Adding a CTA means you are in charge of the prospecting client relationship.
Spend 4 Hours Prospecting: Agents who don't have a full pipeline of scheduled appointments should do whatever they can to prospect for at least four hours a day. Whether that's following up on old leads and pipeline leads, door knocking or cold calling prospects, the agent MUST learn to be busy prospecting or be busy selling.
Educate, Don't Sell: Always try to come across as presenting options and not shoving people into options that might not fit their needs or what they want in a plan. If you are presenting options, then you are leaving it to them to choose what happens next, and it's hard for them to fight the next step if they are the ones proposing it.
Develop a Client Avatar: I know we all think we know who we are marketing and selling to, but does your content writer? Does your SEO guy know? How about your appointment setter? Not only is it imperative for you to know the fears, hopes, desires, and nuances of your ideal client segment, but your whole team should know.
Polish Your Presentation: Winging it never brought people consistent results. If you want to convert more leads into clients, examine each part of your presentation to make sure it flows and builds into each successive part. PRACTICE, PRACTICE, PRACTICE your presentation. When you feel you've stopped perfecting it, that's the day you sales process starts to become stale.
Offer Combo Products: Thanks to the current state of our groggy economy, Americans just don't have the purchasing power they once did. Solving individual problems through separate policies may be too costly and confusing (like having both a long – term care plan and a life insurance plan, or having a Medicare Supplement plan and a separate Part D plan). To simplify options and conserve funds, consider offering products that solve multiple problems at once. This also makes the policy tougher to get rid of if it solves multiple issues for a prospect.
Offer Multiple Sign – Ups: Be flexible with other prospects' processes for how they approach your recommendations. Some people aren't comfortable enrolling over the phone, maybe they need a paper application. Some might need to see a genuine face. Offering multiple ways to sign up or enroll in a plan can go a long way to minimizing the chances of someone walking away from a sale you put together because they didn't like your process for enrollment.
Cross – Sell: Cross – selling clients and prospects not only maximizes the money you spent on leads by presenting more opportunities to buy, but it also helps keep clients on the books the more policies they have with you. Plus, the more policies they have with you, the more likely they are to refer you to someone who might need your services.
Update Clients on All Services: Nothing stings worse than learning a client went to another agent to buy a policy that you sell. Instead of waiting to hear "I didn't know you sold that type of insurance," be sure to update all your clients on all the different problems you can help them solve so you don't let any leads fall through the cracks.
Offer to Be a Resource: Don't tell people, "Next time you think about buying," tell them, "If there's anything I can do, please feel free to use me as a resource." This positions you as a trustworthy professional who wants to help solve their problems, instead of a salesman.
Collect Renewal Dates: Also known as collecting X – dates, this is where agents track the date when a policy renews, and shortly before the policy anniversary, they call and offer to shop the client's rate. This is more helpful for commercial/personal lines, Medicare, health, and term policies – which all have renewal dates.
Ask People If They Are Happy: Simply ask prospects if they are truly happy with their insurance plan. Even if they say they are (because no one likes to admit they made a mistake in choosing a bad plan), ask people how they would improve their plan or the service offered by their current agent, if they could. This will give you what Randy Schwantz refers to as a wedge, allowing you to wedge in between prospects and their current provider to offer better service or plan alternatives.
Establish Sales Goals: Many agents think as long as they have money in their account and their bills are paid, they don't have to worry about personal sales or marketing metrics. Without setting goals and measuring your progress toward them, there's no way to plot a course for growth. By tracking your lead outcomes, along with average commissions and number of contacts to achieve those commissions, you reveal insights into the effectiveness of your process.
Get in Your Client's Phone: Make sure you are in your client's phone, meaning that you are listed as a contact just a quick call away. This can help conserve business, should your client encounter a competitor's recommendation, and can also augment business by making yourself referable and contactable if your client wants to pass out your number.
Stick Around with Magnetic Business Cards: [WARNING: THIS IS THE ONLY PAID IDEA ON THE LIST!] Not only should you have your number IN your client's phone, but it should be ON their fridge, too. Spend a little extra money and order business cards that list the different types of insurance you offer, with a magnetic backing. This way, you will always be on their fridge, arm's length away from where they conduct their most important business and decisions: the kitchen table. People drop, lose, crack, and drown their phones all the time—and throw away standard business cards frequently—so at least with this magnet sticking in plain sight, they can reprogram your number into their phone again.
Develop Case Studies: It's one thing to offer your prospects and clients options, but it's another thing to back up recommendations with relevant, real – life examples or stories that address problems and solutions around specific insurance challenges. If you have a client who's willing to share their experience working with you in a case study, this piece of content can also act as a testimonial to recommend your service.
Show Statistics: Prospects on the fence about a plan recommendation might be swayed by statistics that help them understand how prevalent a plan actually is. You might want to point to rate increase histories for Med Supps, or use the average cost of funerals to illustrate the value of a Final Expense plan.
Use a Picture in Correspondence: Nothing is more assuring to leads than seeing your smiling face and knowing you are a real person, not a company just trying to earn commissions on them. Include a friendly, professional headshot of yourself in your email signature, your social media profiles, your website, and any other correspondences.
FREE INSURANCE LEAD IDEAS: LOCAL MARKETING
Pursue Local Passions: Volunteering your time, money, or expertise inevitably puts you in contact with others who share the same passions, which can be a reason to introduce yourself and educate someone on what you do and how you can help them. Compared to a cold contact, it's easier to build trust and have an honest dialogue with someone when you already have the common ground of shared passions.
Post Flyers on Local Pin Boards: Visit your local libraries, laundromats, grocery stores, and mini – marts to see if they have a flyer board or a place to leave a business card. You never know who might have a need and spot you there, but this method is about cumulative efforts to expand local brand recognition.
Get to Know Local Bankers: Find small local banks and credit unions to approach about being a resource to offer insurance to their customers or members. Many small banks don't offer these services in – house, but they do refer and promote the local agents they partner with if their customers have questions.
Partner with Accountants: Accountants usually serve clients with higher net worth, which can present some lucrative opportunities to partner with accountants to advise their clients on Medicare and other high – premium products like life insurance, annuities, and long – term care.
Work with Other Insurance Agents: As mentioned earlier in this article, not all agents sell every type of insurance, which is where you can offer to help their clients. Since they are licensed professionals, there is a possible commission split scenario that may reward more referrals.
Team Up with Real Estate Agents or Mortgage Brokers: Life insurance agents can help realtors and mortgage brokers save their clients quite a bit of money on mortgage protection life insurance, especially considering the pile of offers that homeowners receive after buying a house. By explaining the premium variance options available for the same life insurance benefit, an insurance agent can help realtors and mortgage brokers serve clients beyond the sale.
Funeral Homes: If you're a Final Expense agent, you never know when a funeral home might not have an inside sales department to sell preneed or burial insurance plans. This helps the funeral home provide a service for their clients without the hassle of licensing, sales, or management of inside employee/agents.
This concludes our 111 ways to generate free insurance leads. If we missed an idea be sure to let us know down in the comment section.
Conclusion
Whether it's getting, finding, or generating your own final expense or medicare supplement leads (both online and offline), the agent should understand that there will always be an element of time or money, when it comes to prospecting for leads and that free leads is not possible unless your finding them by partnering up with other professionals who have access to leads that need help, or generating referrals; those are the only true free insurance leads.