In last month's Agents' Review Corner
post
, we talked about the importance of having a customer relations management tool or CRM. The top reasons for having a CRM are to help you keep track of each lead's contact and case info, and also to automate the process of following up with leads you don't close right away. We explored this process more in-depth in our lead management blog
post
that shares the following shocking sales statistic:
75% of leads aren't ready to buy when you ask them because:
They don't consider their problem to be a problem (no need)
They don't believe you represent their best interests (no trust)
They don't understand how affordable it can be (no budget)
A CRM may help agents overcome those three hurdles, buta quoting tool will help maximize the efforts of the CRM. A quoting tool combined with a CRM can help an agent solve these three main dilemmas above by:
Reminding the prospect why they need to consider or review their insurance options – particularly to confirm whether they're getting the most value for their premium dollar with a Medicare Supplement plan. If a prospect already has a plan in place, for example, a quoting tool can visibly demonstrate the wide price disparity between plans, acting as a wake-up call urging prospects to question whether they're overpaying for their current plan.
Demonstrating to the prospect that you're shopping for the best plan for them from a variety of companies, instead of possibly ripping them off by making them overpay with your favorite company. This also goes a long way to convince prospects you have their best interest at heart – a true fiduciary.
Educating the prospect on affordable (or more affordable) options with actual numbers, instead of leaving it up to their imaginations to decide whether they think a particular plan is affordable in the first place. Prospects who don't have a Final Expense plan in place, for example, may scoff that they can't afford another payment on a fixed income, but showing them what monthly payments actually look like can overcome that objection.
What is a Quoting Tool & Why Should I Use One?
So, what else do CRMs and quoting tools have in common? Think of it this way: Back in the 80s, you had to use all of the boxy electronics pictured below to do a lot of things that, today, you can do entirely on your cell phone.
Likewise, insurance agent tools and technologies are becoming more efficient every day.. Once upon a time, an agent needed a dedicated CRM, a separate quoting tool, and possibly a predictive or power dialer on the side, but now agents are finding these tools all wrapped up into one.
This technological truth means that you can expect some overlapping functionality between the CRM review we did last month, the quoting tool we are doing right now, and the upcoming dialer review you'll read soon. Who knows, maybe within the next decade, these three articles will be combined into one because insurance agents will be looking for the multifunctional swiss army knife of CRM/quoting/dialer tools..
9 Core Benefits to Having a Quote Engine
After going through all the possible quoting tool vendors, we noticed 9 core benefits that a quoting tool can provide an agent. These 9 benefits fall into two main functions: showing the prospect that an agent has the necessary expertize to help them, and helping the agent to be more competitive in their practice by doing comparisons for the prospect.
Here are the 9 core benefits a quoting tool can provide:
Lend integrity to your brand
This is the most important benefit of using a quoting tool – letting the prospect know without a doubt that you are impartially shopping their options and helping them choose the plan with the most competitive rates for the benefits they want.
Collect leads on your website (or Facebook page)
This benefit is almost inherent in every quoting tool, although agents can expect to pay more for this function. The ability to offer quotes online in return for an email address, possibly a name and phone number, enables agents to stay in contact, demonstrate follow-through, and build trust and brand awareness with the prospect over time.
Invoke reciprocity by giving something away for free
One of the often talked about laws in sales is the law of reciprocity, which means if I do something nice for you (like provide a free quote) you will subconsciously feel obligated to do something nice for me – whether that's meeting with me (setting an appointment), hearing my presentation, or sending a referral my way for providing a comparative quote analysis. And always be sure to label the quote or comparison with the word "free," it's another one of those foundational marketing laws that speaks directly to the subconscious.
Make you more competitive
The fact you're reading this means other agents are, too. As more agents use quoting tools in their practice, it will cause agents to contract with and offer more competitive and dependable companies in order to minimize the likelihood of other agents coming up behind them and replacing them. Overall, this will force the marketplace to be more competitive with their pricing – which is good for the economy as a whole.
Educate consumers
Quoting tools, with their variety of features, can serve as a big eye-opener to prospects – enlightening them on not only their options, but the pricing variance between companies for the same benefits, how e-apps can help save time when enrolling, and even various underwriting application questions, if the tool has that info.
Educate yourself
Some quoting tools have rate histories for insurance companies and underwriting guides or calculators that an agent can use to familiarize himself with the companies that serve his niche and location. Every agent should know the top 10-15 options for a given product in the state(s) were you sell, and quoting tools can help you solidify that knowledge.
Streamline efficiency
Consumers have the average attention span of a goldfish, scientists say, echoed by this Hubspot article. So dragging out their attention while you run through various rate sheets from multiple companies can blunt your sales presentation, especially if you've connected with the prospect emotionally about their need and now have to stall that to scroll through multiples if not dozens of pages. Having a quoting tool that effortlessly helps you compare options in minutes will help agents' presentations stay on track and hold the prospects' attention, boosting the chances of making that sale.
Stay on top of rate changes
Building on benefit #6 above, quoting tools can also educate agents by helping them stay up-to-date on finding out when rate increases happen. By staying on top of those rate increases, it gives you a reason to reach back out to pipeline leads and prospects that didn't buy for whatever reason, to tell them the potential savings have increased.
Cut down on tools
Like I hinted at earlier, technology is advancing. Why get a CRM and a quoting tool, when a quoting tool might have access to or come with its own CRM? The need to minimize overhead by paring down unnecessary tools is paramount to running a successful business, and choosing the right quoting tool can help you streamline your toolbox.
2 Types of Quoting Tools
Now that we've explored the 9 ways a quoting tool can help insurance agents, let's look at the two types of quoting tools this article will review: paid and free. Obviously, the paid tools have more functionality to help agents follow up with prospects, in addition to just providing quotes.
Below is a quick run-through of the various quoting tools we looked at, and which niches they're best suited for.
8 Paid
StrateCision: Designed to specifically handle short term care and long term care quotes, this quoting tool is more of a specialist's tool than a broad comprehensive tool.
FEX Quotes: Another specialist tool, this quoting tool is for the agent primarily selling Final Expense life insurance to seniors.
Ninja Quoter: Ninja Quoter is similar to FEX Quotes; whereas FEX Quotes only deals with senior life insurance, Ninja Quoter also can compare term life insurance quotes. If it had a more outbound platform or printable plan comparisons, it could be unstoppable for life insurance quotes, imho.
COMPULIFE Software Inc.: COMPULIFE Software specializes in term life insurance quotes for the under 65 life insurance market.
CSG Actuarial: CSG is a more comprehensive tool that deals with multiple types of insurance. It's best suited for agents helping seniors with their Medicare Supplements, Medicare Advantage and Part D plans. This tool also quotes senior dental plans in addition to other senior healthcare options. This quote engine also provides the given market share in any given state for a particular company.
Quotit: Barely talked about, this "in it from the beginning" quoting software company helps agents quote a variety of consumer niches, from group and individual health markets, to the under 65 term life insurance niche, to critical illness and accident policies. Quotit's software also provides the same Medicare options as listed for CSG above, unfortunately it doesn't have other CSG features like a health rater or company rate increase history.
HealthSherpa: One of two quoting software options that became very popular after the enactment of PPACA, or Obamacare, was HealthSherpa (the other was ACAExpress, below). HealthSherpa has a low price to process applications more easily than Healthcare.gov, including an agent-facing website and built-in CRM to help track applications.
ACAExpress: This is the other post-PPACA option for brokers who take a lot of applications for health insurance. ACAExpress edges out HealthSherpa's $5 per app price if you or your agency do more than 20 applications a month. At the $100 per month plan, ACAExpress gives you 50 free application enrollments, so it's a no-brainer.
4Free
While paid tools typically have more functionality than free quote engines – because, to a certain degree, you get what you pay for – there are 4 free quoting tools that can help agents compare insurance options for consumers if you're in a pinch or unsure of which tool to commit to just yet.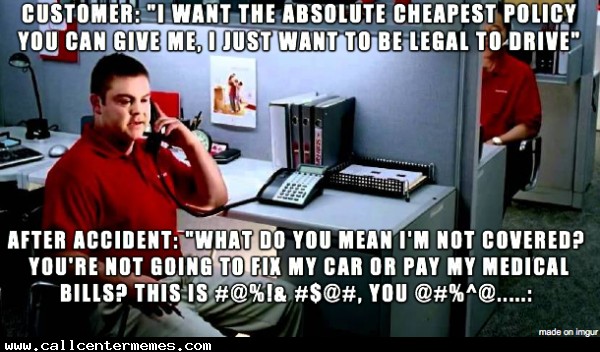 Medicare Plan Finder: This tool is basically the free version of CSG without the extra bells and whistles of the underwriting guides, application, or rate history analysis. One benefit to using this free tool is it allows consumers to set up their own accounts (with their agent's help, of course) that they can continually update, which can be helpful if the prospect takes certain medications and has to shop their Medicare Advantage or Part D plans every year. As a disclaimer, CMS prefers that seniors just use this tool for their own research, and generally frowns upon agents using Plan Finder to help seniors. Like, how dare you help seniors who are confused by the Medicare system!
eHealthinsurance Services: eHealth is a website that tries to enroll consumers after showing them quotes on their website – which is a good tactic for every agent to emulate, but it also makes eHealth your competitor. Just plug in the prospect's info (if they are under 65), and eHealth will help you compare individual health, dental/vision, accident and critical illness insurance options. Something to be aware of is that eHealth doesn't show every company in a given market, just the more popular ones. You may not want to send prospects to eHealth because it will try to sell them insurance, but it can be helpful to show people these quotes by taking a screenshot of the plan and turning it into a pdf with FireShot, a free plugin for your browser. Be sure to include carrier assigned application links with the pdf screenshot of the plan selection in your email if you want them to apply themselves instead of sending them back to eHealth's website.
Medicare Quote Engine: This is perhaps the most convenient free offering for a life and health insurance agent. Craig Ritter of RitterIM.com has graciously provided agents a free quote engine that provides quotes for Med Supps, Medicare Advantage, Part D prescription plans, long term care, Final Expense and term life insurance. The quoting tool provides applications, brochures, underwriting guides, and the quoting tool even comes with a free separate CRM when you're logged in. This free tool is easily worth CSG, FEX Quotes, COMPULIFE, and StrateCision put together, which is an $1,140 annual value – and that's not including the FREE CRM. Craig likes to politely point out in Ritter's emails and periodic outbound phone outreach that if agents like these complimentary tools and need a contract, Ritter Insurance Marketing will more be more than happy to help them with that.
HealthCare.gov: For agents who serve the under-65 health insurance market, registering with HealthCare.gov enables you to quote individual health insurance with optional dental or vision, and it will help you quote group health options from HealthCare.gov's employer SHOP marketplace.
3 More Ways to Access a Paid Quoting Tool for Free or Cheap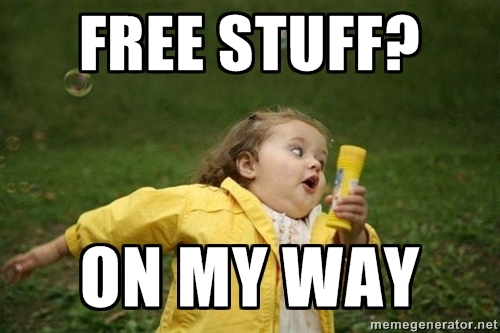 Agents not wanting to pay the hefty price associated with some of these quoting tools, who don't want to be stuck with possibly sub-par free options, can find three other sources for either free or discounted versions of the paid insurance quote tools.
Associations
Check around, many associations provide discounts to quoting tools. Some, like Chris Westfall's Medicare Agent Training forum, provide a free version of CSG to paying members of his association.
IMOs
After associations, IMOs are the next best place to look for access to free or discounted quoting tools, like Benefit Geek, which offers a free version of ACAExpress for agents that contract through them. But beware, not all IMOs/FMOs are as generous as Craig Ritter; most require a minimum of two contracts or more with popular insurance companies. So be sure to weigh the pros and cons, including commission schedules and release policies, before signing on for any quoting tool.
Insurance Companies
Insurance companies provide quoting tools, but the catch is that it's only for their policies. Yes, it can hamper or impede the ability to compare multiple options for clients, but when you specialize in a niche, you tend to know which companies are the most competitive for a given type of client based on their age, health, locale, desired benefits, etc., and you can just use those companies' quote calculators – which still help you spit out quotes quicker than thumbing through written rate sheets.
7 Advanced Functions
We evaluated these 12 paid and free quoting tools for insurance agents to help you understand which types of insurance each tool is capable of quoting, and compare functions and capabilities. These were the 7 advanced functions we found beyond basic quoting:
1. Print Materials (Guides, Applications, Brochures)
Being able to show a prospect information in black-and-white, such as an application's underwriting questions or some features on a company brochure that confirm what you've been saying, can inspire trust like nothing else. The ability to have written underwriting guides for each company is a huge plus, allowing the agent to access all he needs to help seniors effectively compare their options – especially if their health conditions may preclude them from favorable or standard coverage.
2. Health Rater
Instead of rifling through underwriting guidelines from various companies, a health rater tool can help you narrow down your choices by taking into consideration aprospect's specific health conditions. This enables agents to get the consumer the best deal for the benefits they want, while helping agents provide the most competitive quotes possible.
3. Rate History
Don't get stuck in the trap of recommending the cheapest company that a quoting tool gives you. Remember, the cheapest company isn't always the best option. Some companies could be new to the game, have unstable rate increase histories, or have bad convertibility options (in the case of term life insurance). Being able to educate prospects about why companies and plans are priced the way they are, will go a long way to winning over their trust.
4. CRM-Lead Capture
Some quoting tools have a feature that collects contact info in exchange for an online quote, and connects to a back-office CRM that organizes leads and keeps track of where they are in the sales funnel, along with any actions that need to be taken to advance them to the next stage.
5. Consumer-Facing Website Display
Some quote engines with CRM-lead capture capabilities also offer a consumer-facing portal where prospects can view quotes instantly after entering their email address and other basic info. This tool can make agents look more professional, and give prospects instant gratification by showing them quotes right away – making them less likely to search for other site's quotes while they wait.
6. Email Quotes
Similarly, some quoting tools have the ability to email a quote comparison directly to the prospect, while others might just let you save to a pdf and send it yourself. Just make sure you're not passing off the prospect and giving another quote engine the business i.e. eHealth.
7. Application Link
This capability helps agents bridge quoting and applying by pulling pull up an application – allowing agents to qualify the prospect and transition seamlessly into completing the sale. Not many of the tools we reviewed allow this, but many agents can find quoting tools provided by IMO/FMOs that have this option, like the iPipeline term life quoting software.
So, without further ado, let's take a look at the top 12 quote engines insurance agents use to generate quotes for prospects:
FEATURES
Medicare Supplements

Medicare Advantage

Part D Prescription

Final Expense

Term Life Insurance

Health Insurance

Group Health

Dental & Vision

Critical Illness

Cancer

Accident

Hospital Indemnity

Short Term Care

Long Term Care

Print Materials

Health Rater

Rate History

CRM Lead Capture

Consumer Facing

Email Capability

Application Link

PHONE NUMBER

WEBSITE
StrateCision
N/A

N/A

N/A

N/A

N/A

N/A

N/A

N/A

N/A

N/A

N/A

N/A

✓
✓
✓
✓

N

CRM

✓
✓

N

1-781-453-1938
FEX Quotes
N/A

N/A

N/A

✓

N/A

N/A

N/A

N/A

N/A

N/A

N/A

N/A

N/A

N/A

✓

N

N

✓

✓

✓

N

1-800-878-0122
Ninja Quoter
N/A

N/A

N/A

✓

✓

N/A

N/A

N/A

N/A

N/A

N/A

N/A

N/A

N/A

N

N

N

✓

✓

N

N

1-877-286-4652
COMPULIFE
N/A

N/A

N/A

N/A

✓

N/A

N/A

N/A

N/A

N/A

N/A

N/A

N/A

N/A

✓

✓

✓

N

✓

✓

N

1-800-798-3488
FEATURES
Medicare Supplements

Medicare Advantage

Part D Prescription

Final Expense

Term Life Insurance

Health Insurance

Group Health

Dental & Vision

Critical Illness

Cancer

Accident

Hospital Indemnity

Short Term Care

Long Term Care

Print Materials

Health Rater

Rate History

CRM Lead Capture

Consumer Facing

Email Capability

Application Link

PHONE NUMBER

WEBSITE
CSG Actuarial
✓

✓

✓

✓

N/A

N/A

N/A

SENIOR ONLY

$3,000 Guide

$3,000 Guide

$3,000 Guide

$3,000 Guide

$3,000 Guide

N/A

✓

✓

✓

N

MED SUPP ONLY

N

N

1-855-861-876
Quotit
✓

✓

✓

SOON

✓

✓

✓

✓

✓

N/A

✓

N/A

N/A

N/A

✓

N

N

✓

✓

✓

✓

1-866-644-4542
HealthSherpa
N/A

N/A

N/A

N/A

N/A

✓

N/A

✓

N/A

N/A

N/A

N/A

N/A

N/A

✓

N/A

N/A

✓

✓

N

✓

1-855-772-2663
ACAExpress
N/A

N/A

N/A

N/A

N/A

✓

N/A

✓

N/A

N/A

N/A

N/A

N/A

N/A

✓

N/A

N/A

✓

✓

✓

✓

1-888-668-3909
FEATURES
Medicare Supplements

Medicare Advantage

Part D Prescription

Final Expense

Term Life Insurance

Health Insurance

Group Health

Dental & Vision

Critical Illness

Cancer

Accident

Hospital Indemnity

Short Term Care

Long Term Care

Print Materials

Health Rater

Rate History

CRM Lead Capture

Consumer Facing

Email Capability

Application Link

PHONE NUMBER

WEBSITE
Medicare.gov
✓

✓

✓

N/A

N/A

N/A

N/A

N/A

N/A

N/A

N/A

N/A

N/A

N/A

✓

N

N

N

✓

N

N

Medicare.gov/Contacts
eHealth
N/A

N/A

N/A

N/A

N/A

✓

N

✓

✓

N/A

✓

N/A

N/A

N/A

✓

N/A

N/A

N

✓

N

N

1-844-229-4337
Ritter
✓

✓

✓

✓

✓

N/A

N/A

N/A

N/A

N/A

N/A

N/A

N/A

✓

✓

FOR LIFE & LTC

N

CRM ONLY

N

N

N

1-800-769-1847
HealthCare.gov
N/A

N/A

N/A

N/A

N/A

✓

✓

✓

N/A

N/A

N/A

N/A

N/A

N/A

✓

N/A

N/A

✓

✓

✓

✓

1-800-706-7893
Best Quoting Tools for 5 Agent Niches
So far, it's been tradition in this blog series to reveal winners and losers from our comparison review. Some say it's harsh, but others like the frank honesty of the series. It was tricky to pick overall winners from this pool because we're comparing 14 different types of insurance across 12 quoting tools, so there just too many different types of tools to effectively compare. So, what we did was categorize different types of insurance specialties to recommend the best quoting tool for each particular insurance niche.
Senior Health Agent
The first niche we see, and the one that our insurance leads cater to most, is the senior health agent niche. These agents are predominantly concerned with helping seniors compare their Medicare options. Agents may or may not offer CMS-products like Medicare Advantage or Part D prescription drug plans; the majority opt to just sell Medicare Supplements due to the harsh marketing requirements CMS has for selling those plans.
Our primary recommendation for the senior health agent niche is CSG Actuarial. Although its "intelligence guides" for other types of insurance are ghastly in price, nothing beats its Medicare quote engine that has the health rater calculator in addition to rate increase histories of the companies. It has a consumer-facing website function only for its Medicare quoting, hopefully they will expand that capability to other types of insurance.
Senior Life Agent
Our recommended quoting tool for Final Expense agents is FEX Quotes. Not only does it create quotes for agents, but it also has a consumer-facing website with built-in CRM capability for an affordable price.
Under 65 Health Agent
By far the agent niche with the most quoting tool options to choose from, the under 65 health insurance agents should have no problem finding quality free options to effectively serve their client base.
If you're the type of agent who likes to take care of both the health and life insurance options for clients that aren't retired yet, than you have to look into Quotit. If you also happen to serve the group health market, we would still recommend Quotit. You cannot find another quote engine that has term, perm, health, and ancillary products all wrapped into one easy-to-use tool.
If you don't cross-sell life or other products (why don't you?), then we would suggest ACAExpress. It's only $100 a month, and worth it if you do more than 8 applications a month. If you do fewer than that, consider HealthSherpa at $5 an app.
Life Insurance Agent
If you sell any type of life insurance, regardless of whether it's for clients who are under or over 65 years old, then you'll want a quoting tool that shows both permanent Final Expense options and term life insurance options.
If you had to pick one tool to quote both perm and term rates, we would highly recommend Craig Ritter's tool. If only Craig had a paid option that included more outbound functions…
Extended Care Agent
Like we mentioned in the beginning when we introduced each quote engine, Extended Care (which is made up of both short-term care insurance and long term care insurance, both of which are mistaken by prospects to be covered by their Medicare plan), is a specialization that many agents don't pursue. This makes it harder to find low-cost options or options with all the bells and whistles.
We have two recommendations for agents who sell long term care insurance. You can either use StrateCision, built specifically for long term care agents, or you can use RitterIM's quoting tool, which has the quoting feature for free. If you want the client-facing website add-on, email capability, or the ability to quote short term care insurance, we suggest going with StrateCision.
Coming up next
The next post in this series will review dialing software, the third piece in the CRM/quoting/dialing trifecta that will become the agent's swiss army tool of the future. Be sure to subscribe to our newsletter if you haven't already, and share our article on a social media platform or two below so another agent can benefit from it.
If there's a quote engine you use that we missed, even if it's provided by an IMO/FMO, agency or association, let us know down in the comments section!