For our first post in the Agent's Review Corner, we're comparing the Top 10 data or mailing list providers for insurance agents. We chose this topic first because agents ask this question a lot—almost as much as they ask who is the best or most affordable lead provider. We figure that the more agents know about data, the better prepared they will be when they're ordering leads from their telemarketing and direct mail lead providers.
Do You Even Need a List to Begin with?
The first question agents ask themselves when they start looking into obtaining data for their marketing campaigns is: Why do I even need a mailing list? There are two main reasons why data or mailing lists are important:
Using the white/yellow pages would take too long to identify prospects' contact for the particular types of insurance the agent offers.
Without a list, agents would more than likely be calling someone on the federal Do Not Call list (non-business numbers opted out of allowing unsolicited phone contact) and incurring fines and penalties.
How Do I Get a Mailing List?
Once agents are convinced that they're better off using a targeted approach to find cold prospects to contact, they often wonder next how to get mailing list addresses or ask something like: "Where can I get a turning 65 list with phone numbers?" Agents basically have two choices when it comes to buying a data list: either from a data reseller (broker) or a compiler.
A data broker is a distributor who has bought the rights to re-sell a compiler or company's data, often at the same price but with a profit margin that varies depending on the age and quality of the data. Compilers, on the other hand, are the big names in the Big Data scene, like Hoovers, Dun & Bradstreet, Epsilon, and InfoUSA, who compile data from other sources like federal and state government reports, surveys, subscriptions, public records, etc.
Data Broker or Compiler?
This is perhaps the toughest question to answer in this whole post. Compilers will point at data brokers and complain that their data is not the freshest data possible, and aside from the compilers themselves, everyone else's data is inferior. Data brokers will reply that not every possible piece of data needs to be updated every week or month like hobbies, interests, credit scores, etc., and that the slight possible compromise in the data is counteracted by the affordability of the broker's discounted pricing model.
Another reason why an agent might want to go with a data or mailing list broker is that some brokers are experts within a particular industry like insurance, and they might be able to answer more specific industry-related questions with regards to filters, campaigns, and targeting.
What Do I Need to Know When Buying Data?
When agents are buying a list of people turning 65 for Medicare leads or people ages 50-80 for Final Expense leads, they have two ways to buy their data from data providers: via a subscription model or a one-time list.
The subscription model is a recurring monthly rate that usually gives access into a back-end office that allows agents to get data whenever they need it. There are three benefits to the subscription arrangement:
The agent can run as many quotes (better known in the data industry as "running counts") as they want, and they don't have to wait for calls back from reps with the information
Agents can alter their filters as they see fit, anytime they want
Subscriptions usually have larger limits to download or use than a one-time list
If the agent's need for data is small, whether they supplement their marketing with occasional telemarketing or they're focused in their geolocation for prospecting, buying a one-time data list might make sense and save cents.
Besides being more affordable in the short run, buying a one-time list allows agents to sample data providers until they find one they like, rather than locking in a potentially expensive long-term agreement.
Also, agents ordering a one-time list will get better prices when ordering in bulk, with less filters, and it's usually ordered in counts per 1,000. Data lists become pretty inexpensive when ordering lists that exceed 10,000 counts.
Filtering Data and Narrowing Down in Your Niche
If an agent is going to be successful using cold calling or mailing lists, then he's going to have to learn how to utilize filters, and also understand their limitations.
Filters are the categories of information about a piece of data that can be manipulated to retrieve a more focused subset of data within the overall category of information.
For consumer data, popular filter options are:
Phone Numbers
Age or Birth Month (for Medicare Turning 65 lists)
Zip Code
State
County
Income
Hobbies
Credit Score
House Value or Home Ownership (for Mortgage Protection lists)
Ethnicity
Of course, there are more filters, but these are the most common ones used for marketing campaigns. When it comes to business data, however, you have fewer filters to contend with, besides the geo-locational filters (like Zip Code, State, County):
Employee Size
Gross Income or Sales
SIC Code (Standard Industrial Classification)
What Difference Does Accuracy Make?
Besides price, accuracy is invariably the next item to consider in an insurance agent's buying process. In one sense, accuracy is all about price. If the accuracy of the list is off, then quite a bit of money is being potentially wasted every time a marketing campaign utilizes that list.
If an agent is cold calling that list (or outsourcing it), then he is potentially spending more of his time going through useless data. If the agent is using the list for direct mail, the loss could be even higher, especially over time, because sending mail is more expensive than dialing the phone
How Accurate are Data Lists?
According to Direct Response Associates, a leading data broker for the banking industry, the average percentage of mail that goes undelivered is 25 percent. That's a huge chunk of change, when you think about it. When you also consider that the majority of our Top 10 vendors listed below think that consumer telephone numbers are more likely to change than their physical address, you have a potentially high number of wrong phone numbers to contend with.
There are four main reasons why any data list may be inaccurate:
The easiest and simplest reason:The consumer lied! When filling out forms, profiles, mail cards etc., how honest are we all…honestly?
The data is sold by a data broker that hasn't updated their data files in a while.
Filter criteria can differ from vendor to vendor. The models that compilers use to append data to existing files can be looser or stricter, depending on the filter and the company.
The data is compiled infrequently (annually, or at census time) and may already be out of date by the time the data is published.
Because of these four reasons, agents have to be even more discerning when it comes to choosing a data vendor, or they risk throwing more money away.
When it comes to accuracy, there are also differences between business data and consumer data. Business data is usually reconfirmed or compiled every three months or quarterly, whereas consumer data is usually updated every 30 days against the National Change of Address (NCOA) database. Don't be shy; ask your data rep how often they're refreshing the data for your particular niche, and they should give you an honest answer.
Also, when it comes to businesses, the contact info is usually more incorrect than consumer data. This is due to people being incorrectly attributed to a certain position at a company, or not even working at that company anymore.
One last thing when it comes to list accuracy:Besides business contact info, income level both for businesses and consumers can be variable. Income can be one of the trickiest filters to use, and that's because compilers can arrive at it differently, depending on the circumstance. Where some data companies might relegate a given piece of data to the lowest income category if the information isn't provided, others will use models to arrive at the number, drawn from other information in other filters.
So what to do when using the income filter? Agents may just roll the dice and not care; that's one option. The other option is to drill down to the zip code to determine the approximate income amount. If you are looking for seniors who have a Medicare Supplement, chances are they won't be in the more urban, metropolitan areas. There still are seniors who have a Medigap plan in these areas, but the chances of finding them are slimmer, which makes targeting zip codes a better strategy to save time and money on your marketing campaign.
To segment data with more accuracy, try using this free tool to look at zip code data: http://zipwho.com/.
A Few Last Things Before You Buy
Before you're ready to buy a data or mailing list, you should decide how much you should be paying for your data, and understand which vendor makes it more affordable; in addition to any extra value-added services available to insurance agents to simplify their marketing campaigns.
Perhaps the most important consideration when it comes to finding a data or mailing list vendor are the cautionary requirements. Cautionary requirements are rarely talked about or considered, especially by new agents who are just starting to prospect.
There are three main types of requirements:
List Hygiene: Does the list vendor offer Do Not Call (DNC) list scrubbing? Does it have Telephone Communications Protection Act (TCPA) scrubbing capabilities to weed out cell phones? For more information on the DNC list, click here.If you want to scrub your lists against the Federal DNC list, visit: https://telemarketing.donotcall.gov/.
Marketing Approval: Not known to many agents, some vendors require agents to share their script or direct mail piece, because elderly people are considered a sensitive consumer niche.
SAN Number: A Subscription Account Number is a number that an insurance agent registers with the FTC for any telemarketing. To register and obtain a SAN, please visit https://telemarketing.donotcall.gov/profile/create.aspx.
Extra Value-Added Services
It's always nice when a company treats its customers like VIPs. In a tough commission-only industry like insurance, every little bit goes a long way, which is why we want agents to be aware that many companies also offer additional marketing services beyond the data lists they sell. Some companies offer direct mail services, some provide telemarketing services, some have email programs, and others offer "postal routing" services to present leads in the order a postal delivery person would visit them, which helps you organize your travel routes efficiently or sprinkle in nearby leads when visiting other appointments in the neighborhood.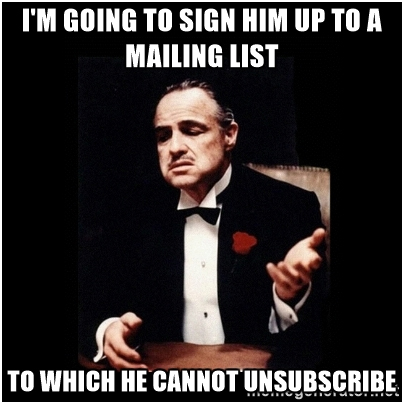 A word about obtaining emails with your data: Most companies don't offer emails for consumers, not only because they don't want to violate or contribute to violating the CAN-SPAM act by sending out spammy or inappropriate offers, but also because consumer emails are notoriously unreliable.
However, half of the Top 10 companies below offer some email program on a proprietary platform, which will send emails to consumers on an agent's behalf. These platforms can be incredibly helpful to make sure you aren't tripping up any spam filters with trigger words, or that your email doesn't contain any profanity, etc. This article's purpose isn't to evaluate data vendor emailing programs as a viable marketing method, but we will come back to it in the future.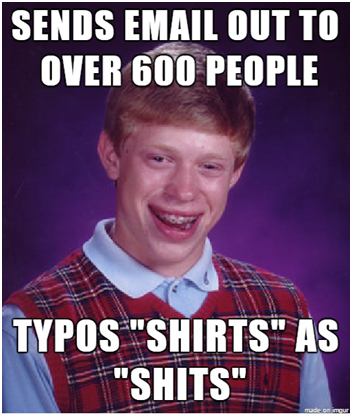 On the other hand, most data companies offer emails for businesses. On average, there's an increase of 5-15 cents per record to include an email address.
Other advanced services that some mailing list vendors offer include list cleaning and cloning. While cleaning your list will either add data to your existing consumer files or take away files that are out of date or incorrect, cloning is the latest technique by data companies to take your client list and replicate it within a certain geography in the hopes that your clients fit a particular repeatable niche that will help you be more successful.
How Much Should I Pay for My Data List?
Depending whether you go to a data vendor that has a subscription-based model or a one-time model, you can generally expect to pay $.05-.40 on average for a single piece of data or one potential prospect. This figure will vary based on four variables:
Payment model
Whether there's an annual contract
Number of filters used
Whether the list is unlimited use or rented with a limited number of uses
Of course, there's a fifth pricing variable that we already talked about, which isn't apparent: accuracy. When it comes to accuracy as a pricing variable, this matters more when the agent is buying a list to use in mailing. If the mail has a deliverability rating of 75 percent, then making sure your data is accurate is a necessary precaution against throwing money away. If the average mail campaign costs $450 with a $30 processing fee, then an agent is spending about $480 per 1,000. If 25 percent aren't being delivered (and mail houses don't pay for un-deliverables to be returned), then that means up to $120 of every campaign is being wasted. Ensuring list accuracy helps the agent stretch his marketing dollars.
Who Has the Best Mailing List?
Here at Lead Heroes, we compiled the Top 10 data vendors that insurance agents primarily use or recommend. Of course, there are other compilers and brokers, and feel free to leave us a tip down below in the comments section if you have found a particular data provider that works well for you.
We were able to compile (compiling data compilers – it doesn't get better than that!) 12 criteria that we compared each vendor against, listed below.
12 CRITERIA TO KNOW WHEN CHOOSING A DATA VENDOR
SETUP: Does the data vendor have a subscription model or a one-time list model?
PRICING: Simple and to the point, how much per 1,000 can you expect to pay?
EMAILS: Does the company offer email addresses with their data?
DNC SCRUBBED: Does the company offer DNC scrubbing services?
TCPA: Does the company offer TCPA scrubbing services as well?
VALUE-ADDED SERVIICES: Are there any other services the company offers in addition to the data, i.e. direct mail, website design, etc.?
CRM: Having a complimentary CRM makes things easier if you already haven't settled on one (stay tuned for our Agents' Review Corner CRM article!)
MINIMUM: Does the agent have to spend a certain minimum to get a list?
CONTRACT: Are you locked into their services? No one likes contracts.
ACCURACY: What is the accuracy of the mailing list?
LENGTH: How long has the company been in business?
RESTRICTIONS: Does the company require a SAN number or a copy of your direct mailer or telemarketing script? Better to know this before buying…
Below the chart are our summaries of who we recommend and why.
VENDOR
SET-UP

EMAILS

DNC

TCPA

VALUE

CRM

MINIMUM

ACCURACY

LENGTH

RESTRICTIONS

PHONE

WEBSITE`
LRG
Ala Carte

Businesses

YES

NO

YES

YES

YES

90%

11 years

NO

800-884-8371
ListShack
Subscription

N/A

YES

YES

NO

NO

N/A

80%

2 years

NO

888-905-3282
Infofree
Subscription

Businesses

YES

NO

NO

YES

N/A

90%

5 years

NO

877-448-0101
InfoUSA
Ala Carte

Businesses

YES

NO

YES

NO

YES

95%

50 years

YES

800-868-5249
USADATA
Ala Carte

N/A

YES

YES

NO

YES

YES

90%

24 years

YES

800-395-7707
VENDOR
SET-UP

EMAILS

DNC

TCPA

VALUE

CRM

MINIMUM

ACCURACY

LENGTH

RESTRICTIONS

PHONE

WEBSITE`
Salesgenie
Subscription

Businesses

YES

NO

YES

YES

N/A

95%

Resells Info USA*

YES

800-823-6598
Melissa Data
Both

Businesses

NO

N/A

YES

N/A

YES

N/A

30+ years

YES

800-635-4772
GoLeads
Both

Businesses

YES

NO

YES

NO

YES

90%

17 years

YES

402-334-1824
AccuData
Ala Carte

Businesses

YES

NO

YES

NO

YES

95%

25 years

YES

800-732-3440
Acxiom
Ala Carte

N/A

YES

YES

NO

YES

YES

90%

47 years Resells (USADATA)

N/A

888-322-9466
WINNERS
So when it comes to winners, we chose two instead of one. The first winner is The Lead Research Group (LRG). With low prices, complementary CRM, extra value-added lead generation services, and no requirements, had no doubt that agents should consider buying data from LRG for their marketing campaigns. Unlike some list providers, LRG's prices make it extremely easy for agents to experiment with different data filters and new one off lists, without having to commit more upfront either in higher prices or a monthly (sometimes annual) subscription.
In second place is ListShack. It has an easy, intuitive user interface that allows agents to easily create and download a data list in mere minutes. In addition to the price, ListShack is one of the few companies that offer both DNC and TCPA scrubbing, free of charge. Perhaps an important reason why they also won the nod was because they didn't require any approval of scripts or mail pieces.
Losers
We hate to have this category, because obviously all of these companies are very successful, but when it comes to the insurance industry, we felt that Acxiom and AccuData weren't the best options for insurance agents to use.
Acxiom has a weird contact process in place where you call a single person who will take down your information and send it over to USADATA, which we found odd. Why not just go through USADATA? AccuData seemed to be the most restrictive and expensive, with both AccuData and Acxiom having minimum amounts ($150-$350) to order leads.
Middle-of-the-Road
Infofree is our middle-of-the-road pick. It has no restrictions and no minimums (besides their subscription price), and the owner is the previous owner of InfoUSA, who sold InfoUSA and opened up Infofree to compete with it because he felt he could do a better job. This would be our #3 pick, right under ListShack and LRG.
I Bought My Data. What Next?
Once you go through the complexities of learning about data, what can you do with it? With a targeted list, an agent can reach out to the people on that list and ask if they have a need for either life insurance or a more affordable Medicare Supplement.
There are four ways an agent can utilize a data list:
Door knock the consumer and ask them if they have a plan in place to take care of any funeral costs or final expenses that their family would be responsible for, or if the cost of their Medicare Supplement keeps increasing and making it more challenging to live on a fixed income.
Cold call the phone numbers on the list and ask the questions above.
Send a direct reply mailer to the senior gauging their interest.
Send them an email (if the vendor offers an email filter)
Make sure to visit back and check out our upcoming articles that will give agents step-by-step directions for using data with the four above strategies to be successful. Also, if you have a particular experience with one of these Top 10 options, feel free to let us know in the comment section. If you have found a particular data vendor that's great to work with, feel free to share it down below, as well.