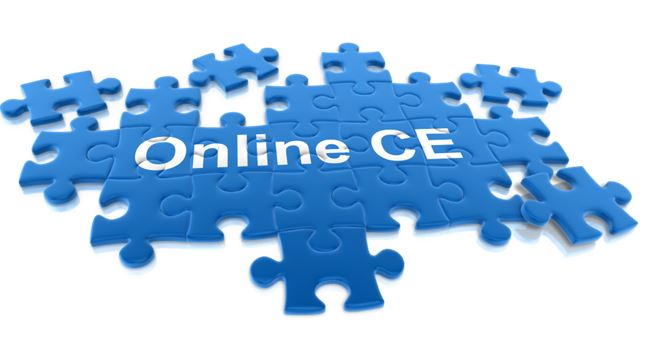 Lately we've been reviewing tools agents use to help them close more leads, from Quoting Tools to CRMs and Dialers. But along the way to selling insurance, sooner or later you'll need to take continuing education classes. It's the one thing that links beginners and established agents.
Though specific requirements vary by state, most states require insurance agents to complete about 24 hours of continuing education every 2 years. Completing your CE requirements not only keeps your insurance license active; it also keeps you updated on the latest rules, regulations, and products to keep you competitive.
You may have been able to skip classes in college, but without the CE credits you need, your insurance career (and income) may be in jeopardy. CE is a big deal for agents, but still, we constantly see threads popping up on the forums throughout the year with agents asking who's the best CE provider. So, we decided to look at all the continuing education providers out there and rank the best (and worst) ones for agents, to help take some of the educational burden off your back.
Why Not Initial Pre-Licensing?
This post will focus only on continuing education, not initial pre-licensing, because there are tons of local online college options for initial licensing that don't cater to all states. However, we did note whether each CE provider we reviewed offers initial licensing education.
Old-School In-Person or Online Classes?
If you're one of those old-school agents who enjoyed going to a local education provider for classes, you're not going to like this article. Since 1990, all U.S. states have allowed continuing education for insurance agents to take place online. In fact, ALL education is moving online, not just professional insurance licensing. Take these stats, for example, from Babson Survey Research Group's 13th annual survey of online education, released last year:
"The number of students taking online courses grew to 5.8 million nationally, continuing a growth trend that has been consistent for 13 years. More than a quarter of higher education students (28 percent) are enrolled in least one online course."
But if you happen to be one of those agents who prefers an actual classroom setting, check out your state Department of Insurance (DOI) website, where you can find information on state-approved licensing providers near you, and see if they might offer local continuing education classes. But why not try a class online? You might learn something.
How We Determined Winners & Losers
In determining the criteria for the best and worst CE providers for agents, we came up with a few variables:
Number of classes offered
Pricing
Insurance topics covered
If you look at the top 3, middle 3, and bottom 3 providers, you'll see a clear pattern behind the average number of classes offered:
The top 3 winners averaged 137 classes each
The middle 3 providers averaged 70 classes (almost 50% less than the top 3)
The bottom 3 losers averaged 49 classes each
When it came to pricing, we noticed two major patterns with the providers – they either priced the classes in an all-inclusive annual packaged price or they priced classes individually. At first glance, many agents would opt for the all-inclusive package, but beware – there are hidden filing fees for each test taken and passed. These fees can add up if you're a bookworm who likes to learn, or if you're crunching all your CE credits in the weekend before they're due. So, if you like the all-inclusive packages, make sure you check out the extra fees involved so you're not caught with your pants down.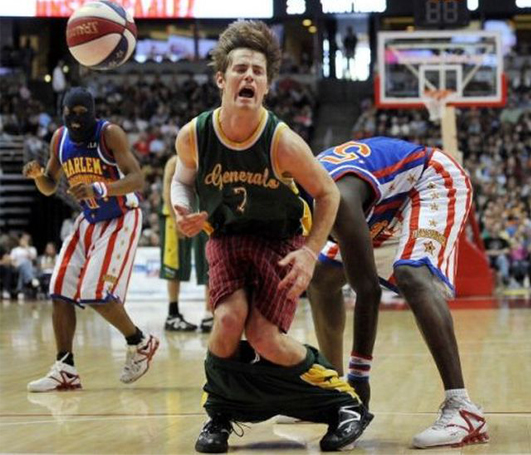 The final variable we looked at was the number of topics offered by each provider; if they were missing common topics, then we took that into consideration, too. The top 3 missing topics we noticed among providers were:
Social Security Strategies
LIMRA Anti-Money Laundering (AML)
Disability Insurance
Estate Planning
Medicare
Hopefully CE providers will read this article and decide to beef up their offerings. But until then, at least you know now which providers are lacking in key insurance topics.
16 Insurance Topics Covered
Before getting to the 3 winners and 3 losers, let's cover the most common topics taught by CE providers.
1. Property & Casualty
Overall, P&C has the most classes for agents to choose from. But because this blog focuses mainly on life and health insurance, we're not going to dig into P&C topics here like claims and adjustments (more like borophyll, right?) You can thank us later.
2. Disaster Insurance
This P&C sub-topic covers calamities that fall outside the scope of the normal home and auto insurance policy. Some of the topics you might see here are related to insurance that covers hurricanes, earthquakes and floods, to name a few.
3. Commercial Insurance
Closely related to P&C, this sub-topic centers around the business aspects of P&C insurance. If you're an agent who's solely devoted to understanding all risk management for businesses, learning commercial insurance (and business insurance, below) will equip you to be the one-stop advisor shop for one's business insurance needs, whether Life & Health or Property & Casualty.
4. Business Insurance
Like the Commercial Insurance topic above, business insurance covers solutions that benefit business owners and their employees. Common subjects range from buy-sell agreements and key-man policies to group health and retirement plans.
5. Annuity
At a minimum, every company we reviewed provides the initial 4-hour required course to sell annuities. After the AML training required to sell life insurance, the annuity topic is the second most required CE topic that agents need after their initial licensing, and that's because all insurers require agents to take it before offering annuities to their clients. If you're lucky, you might find classes on more advanced annuity topics related to indexed annuities and income riders.
6. Medicare
Unfortunately, this topic isn't covered by most CE providers. Even if a CE provider offered Medicare-related classes, we found it was usually just one class, and it was sometimes packaged with other similar topics like retirement and social security. With this being one of the most confusing topics for both agents and consumers, you would think CE providers would offer more classes on this subject! Until they do, you might just have to read our book about it instead.
7. Social Security Strategies
You could say this topic is the Rodney Dangerfield of CE subjects, because it just gets no respect. In fact, social security is barely covered at all, and on the rare chance it is, it's usually lumped in with general retirement planning or Medicare classes. We don't see an uptick in social security CE coming anytime soon, because the most popular SS strategies disappeared when the Obama administration gutted the file and suspend program. However, we still think it's important and an important differentiator – especially for Medicare agents – to understand the social security system that underscores retirement in America.
8. Retirement Planning
The first of the overall planning topics, retirement planning courses usually cover subjects like IRAs, taking income from assets, budgeting, classifying assets, and sometimes, social security strategies. Usually topics like retirement planning have more comprehensive classes that span 20 credit hours and cost more. Be sure you have enough time budgeted for these classes if you intend on taking any.
9. Estate Planning
Unlike the other planning series, the classes for estate planning aren't as comprehensive or time-intensive. Instead, most of these courses focus on one aspect of estate planning at a time, such as grantor trusts, estate taxes, charitable remainder trusts, or estate equalization. These classes are very helpful to give you an initial understanding of the problems that high net-worth individuals need solved.
10. Financial Planning
Like retirement planning, financial planning classes are usually long, expensive, and comprehensive. One helpful aspect these classes cover that other topics don't is information related to investments. Agents wanting more information on financial planning topics should consider continuing education providers who over CE classes for Certified Financial Professional (CFP) designations.
11. Long Term Care Insurance (LTCi)
If AML is the first CE class agents have to take after their initial licensing, and the annuity class is the second most common CE class agents take after licensing, then Long Term Care insurance (LTCi) is the third most common class agents take. The reason for that is the federal partnership program that mandates an 8-hour class on long term care before an agent can sellany federally qualified plans. Almost every company offers a federally qualified LTCi plan, so they often require agents to take this training, even if they're just selling annuities or life insurance with long term care benefits. Our view is that agents should have to take the AML, annuity, and LTCi class in their initial pre-licensing education.
12. Health Insurance
A very popular topic for most providers, health insurance usually covers sub-topics like health savings accounts (HSAs), accident insurance, and PPACA-compliant plans (which seem to be rapidly disappearing in states lately). These courses are very helpful if you serve the under-65 health insurance crowd. If you want to help seniors with their health insurance, you'll want to take Medicare classes; but frankly, taking both couldn't hurt – especially if you're helping clients transition from under-65 health insurance to T65 Medicare.
13. Life Insurance
Another very popular topic, life insurance CE is loaded full of courses ranging from indexed universal life insurance to term and guaranteed whole life insurance. The one thing we like about the life insurance topic, that we unfortunately don't see in other topics, are classes that cater toward qualifying and selling life insurance to prospects, not just understanding the product itself. We think this is sorely missing from the other CE topics.
14. Disability Insurance
This is another topic that's barely covered in typical CE courses. Not only are classes for disability insurance sparse, but so is the competition for agents wanting to sell it. Agents who offer disability insurance can find more informative articles on DI and how to prospect and sell it at Diservices.
15. Ethics
No, we aren't talking about ethics like what you would do if faced with a perilous split decision like finding a wallet full of money on the sidewalk. Professional ethics classes are a required refresher about the standard rules of conduct that are acceptable in the insurance industry. It may seem like common sense, but these courses can help agents continually learn how to perform better service for their prospects and clients.
16. LIMRA Anti-Money Laundering (AML)
If you want to sell life insurance, you're required to take this class to become versed in the ways people can launder money via life insurance and annuities. This is perhaps the most common initial class agents have to sign up for after their initial pre-licensing education. Why don't they just add it into the initial licensing?
Top 3 Losers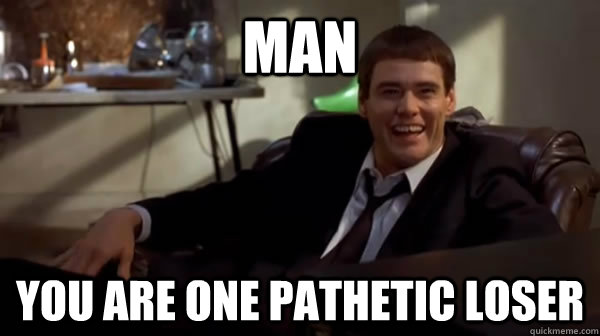 As is tradition with our Agents' Review Corner articles, we are revealing the biggest losers of this comparison before we announce the winners. Our hope is maybe these vendors will see how they stack up against the competition and that will spur them to be more competitive – because that's the American way!
The first loser is Cape School. They were tied with 360 Training, except the difference, and the reason we decided to place Cape School in the loser section and not 360 Training, was that 360 Training offered pre-licensing courses and Cape School did not. Cape also failed to offer LIMRA AML classes, which are vital to selling life insurance.
Another unfortunate vendor to make the losers' list was NobleCE. Noble, together with the last provider on the list, StateCE (the provider we recommend the least) were both missing classes on 5 common topic areas, including the vital AML mentioned above.
I will say this about Noble and StateCE: Their prices per class are the lowest amongst their peers. Hopefully they can build on the price and fill out their course offerings.
FEATURES
PRE-LICENSING

TOTAL AVAILABLE

P&C

DISASTER

COMMERCIAL

BUSINESS

ANNUITY

MEDICARE

S.S. STRATEGIES

RETIREMENT

ESTATE PLANNING

FINANCIAL PLANNING

LTCi

LIFE

HEALTH

DISABILITY

ETHICS

LIMRA AML

PHONE

WEBSITE
WEBCE
N/A

137

Y

Y

Y

Y

Y

Y

Y

Y

Y

Y

Y

Y

Y

Y

Y

Y

877-488-9308
KAPLAN
N/A

75

Y

Y

Y

Y

Y

Y

Y

Y

Y

Y

Y

Y

Y

Y

Y

Y

877-708-2790
CE AUTHORITY
N/A

199

Y

Y

Y

Y

Y

Y

Y

Y

Y

Y

Y

Y

Y

Y

Y

Y

800-334-8322
A.D. BANKER
Y

75

Y

Y

Y

Y

Y

Y

N/A

Y

Y

Y

Y

Y

Y

Y

Y

Y

800-866-2468
CEU
N/A

90

Y

Y

Y

Y

Y

Y

Y

Y

N/A

Y

Y

Y

Y

Y

Y

Y

800-295-9010
FEATURES
PRE-LICENSING

TOTAL AVAILABLE

P&C

DISASTER

COMMERCIAL

BUSINESS

ANNUITY

MEDICARE

S.S. STRATEGIES

RETIREMENT

ESTATE PLANNING

FINANCIAL PLANNING

LTCi

LIFE

HEALTH

DISABILITY

ETHICS

LIMRA AML

PHONE

WEBSITE
360 TRAINING
Y

47

Y

Y

Y

Y

Y

Y

N/A

N/A

Y

Y

Y

Y

Y

Y

Y

Y

877-881-2235
CAPE SCHOOL
N/A

57

Y

Y

Y

Y

Y

Y

N/A

Y

Y

Y

Y

Y

Y

Y

Y

N/A

800-729-7363
NOBLE
N/A

63

Y

Y

Y

N/A

Y

N/A

N/A

Y

Y

Y

Y

Y

Y

N/A

Y

N/A

800-275-2589
STATE CE
N/A

27

Y

Y

Y

Y

Y

N/A

N/A

Y

N/A

Y

Y

Y

Y

N/A

Y

N/A

877-603-4073
Top 3 Winners
So, who are the top 3 continuing education providers that Lead Heroes recommends for insurance agents? Based on the number of outstanding courses, good pricing, and comprehensive topics, we decided that these three vendors win the honors of our highest recommendations:
1. WebCE
With an impressive collection of classes and an amazingly intuitive user experience, we hand the top of the top 3 to WebCE. Another thing we like about WebCE is that you can do a simple Google search and usually find a promo code for its classes, which is nice. The only thing we wish WebCE had would be an all-inclusive pricing option. Then it would be unstoppable – at least until next year, when we review these providers again.
2. Kaplan Financial Education
Kaplan is perhaps one of the most popular CE providers, and its all-inclusive option makes it an easy choice. Its topic comprehensiveness is great, but unfortunately it doesn't have as many classes as WebCE or CEAuthority. Hopefully Kaplan doesn't get too complacent, because CE is constantly evolving!
3. CEAuthority
CEAuthority was one of the providers we haven't heard much about before conducting research for this review, but were surprised at the number of classes they offered – and at a reasonable price per class, to boot! We haven't tried their classes, so we can't comment on how the learning experience stacks up. We'll leave that up to you readers to comment below and let us know.
That wraps up our review of the best Continuing Education (CE) providers for insurance agents. Of course, if we missed one, feel free to let us know in the comment section below. We did find many more providers than these 9 we featured, but unfortunately, either the class offerings were too meager or they didn't serve the whole country, so we didn't include them. Please let us know what other CE vendors to watch for next time we update this article.